This Saturday: ESP @ the MIS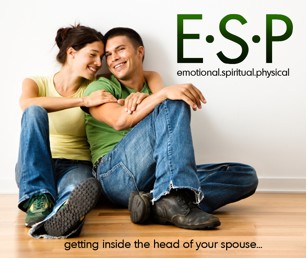 Over the past few years, one of the favorite things my wife and I have had the opportunity to do is to minister to young couples…mostly of the engaged variety, but also a few that are just a few months or years into the marriage mix.
You see, we've done stupid with a capital "S" at times in our marriage, and we have a passion to help other couples steer clear of stupid…stupid communication skills, stupid financial decisions, stupid selfish tendencies…the whole drill.  (at this point, my six year old would be piping up, "Daddy, you said stupid a LOT.  You shouldn't say stupid.")  
This Saturday we have the honor of leading a session at the Summit's Marriage Impact Seminar.  Of all the things I get to do this year, this has been one of my favorites.  Yep, we're gonna talk about sex, baby, and yep, we'll have a doggone fun time doing so.
If you're engaged, newly married, or you've been around the block a time or two, this Saturday should provide a few laughs and a roadmap to make your way out of Normalville.  I hope you'll be there!