Ministry Over Duty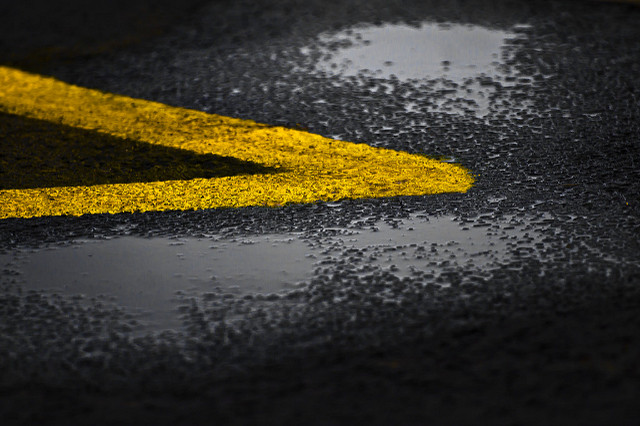 Part of my job is to make sure people understand the why behind the what.  I tell my teams often, I care very little if they know the 12 points of their job description.  What I care deeply about is that they know why their role exists.
One of my Starting Point table hosts can know the answer to every question a guest asks…but if they don't understand that they are there to facilitate relationships and draw that guest closer to the gospel, they've failed.
One of my seaters can have military precision in getting people front and center…but if they're forgetting that the fanny they're trying to place is connected to a heart and soul that needs Jesus, they've failed.
One of my coffee pourers can know the ins and outs of a Bunn coffee maker…but if they never seek to know the person who drinks the coffee, they've failed.
I can't think of a team that's much more important in the why vs. what question than the guys in the orange vests.  Our parking teams have a specific duty: manage the chaos.  But it is the understanding of their ministry that makes me know they get it.
"Bill" (not his real name) is a guy who gets it.  He's one of my team leaders; as humble of a guy as you'll ever meet, and willing to do whatever it takes to get the job done.  But Bill realizes that there's a why that always overrides the what.
Here's an excerpt from an e-mail I received from him not too long ago:
Whenever people ask if I like doing parking, my usual answer is that it is not my ideal way to spend a Sunday morning.  It's the kind of job where you don't get to meet and interact with a lot of people and usually if I do my job right no one notices.  It's when we mess up and almost cause wrecks that people begin to notice the parking guys.  But here is why I gladly park cars every Sunday morning: I really believe that God is at work in the Summit Church.  I believe that J.D. preaches Christ-magnifying and Gospel-centered messages.  I believe that our worship team seeks to lead us to truly worship God every Sunday.  I know that the rest of the First Impressions team will make a terrific impression on everybody who walks through the doors of our church.  I also believe that once people are a part of our church, they will be challenged to love Jesus Christ with every part of their being.  This may lead them to invite others to the Summit, share Christ with others, or maybe even be a part of planting a church somewhere in the world just like the Summit. 
That is why I am a part of the parking team.  If I can make it just a little easier for people to come and be a part of our church, then that is what I am going to do.  It is not always fun, but I think that it is of eternal significance.  And I will gladly continue to serve God and his church in this way. 
Bill, I love your servant's heart.  Keep up the great work and ministry.
And if you're a random pew dweller…go back and read that last paragraph, and ask yourself: "How is my butt print on this chair contributing to any sort of eternal significance?"
That might be somethin' to pray about.