Christology…On Your Side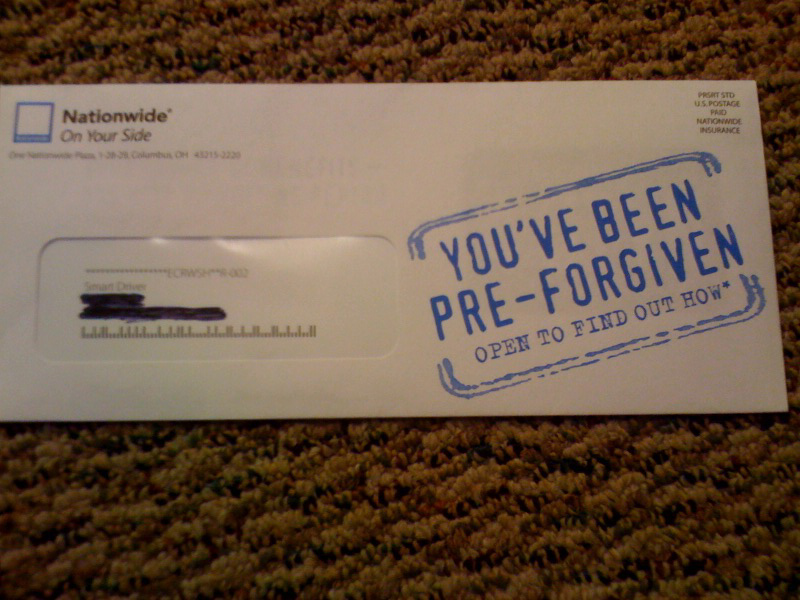 I was pretty excited to get this in the mail last week.  It opened all sorts of new possibilities for the weekend.
…just kidding, of course.  But I found it fascinating that Nationwide is employing religious terminology in their marketing.  It's not too much of a stretch, though.  Because Nationwide is a direct competitor with Allstate, and Allstate's spokesman is Dennis Haysbert, and Dennis Haysbert used to play President David Palmer on 24, and the central character of 24 is Jack Bauer, whom everyone knows is a Christ figure.  So see?  It all makes sense.
I had a lot of fun with this envelope.  What about you?  What's your caption?