A Reissue of Connective Tissue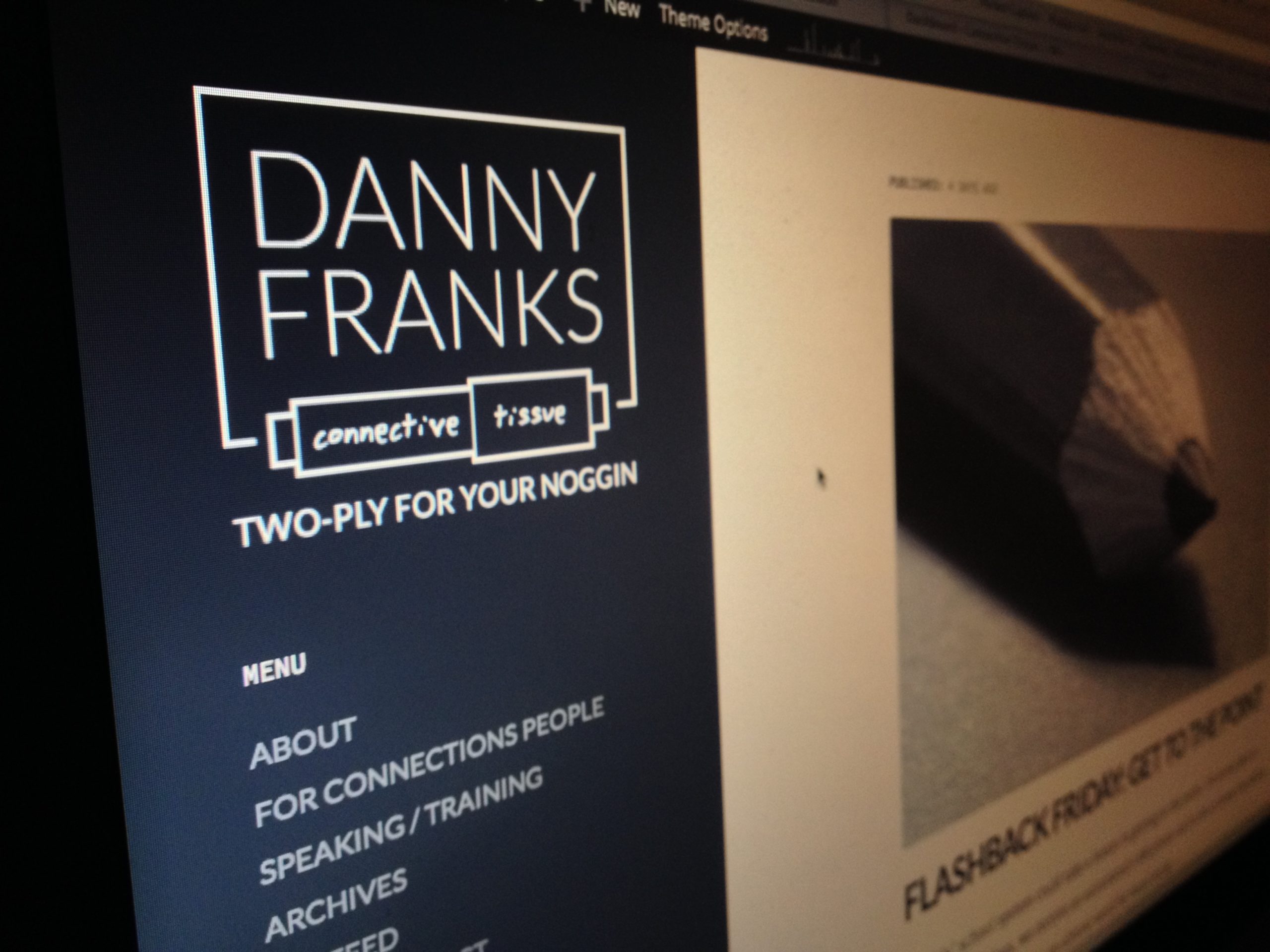 Big news, my friends:
The day has come for a brand new look to the ol' website. We've come a long way since post numero uno just a little over six years ago. And while the greenish tile and slightly stained toilet paper roll will always hold a special place in my heart, it's time to spit shine this joint and make it a bit more user friendly.
I owe a huge thanks to Cleve Persinger, my friend and social media muse who helped me dream a little and then went on to do a ton of legwork to design and build the new site. If you're looking for a one-man web designing machine, I'd highly recommend him to you (especially now that he's got me taken care of). In addition to the overall look, Cleve added a few subtle bells and whistles, including a genuine two-ply toilet paper background (squint and you'll see it) and a perforated tear-off between posts. Amazingness.
(By the way, you're currently viewing the site through an email subscription or RSS feed, you'll want to click here to see the finished product.)
A few features that you might be interested in:
For Connections People is an updated page where – well, where Connections People – can find links to helpful posts, series, and resources to take their ministries further down the road.
A new Speaking / Training page is included. Part of my passion is to help you and your team implement a culture of gospel-fueled hospitality in your church or organization.
There's a Popular Posts section on the sidebar. See what my Aunt Mary and a couple of Nigerian scammers have been reading lately.
For those of you who read on the go, the mobile version is pretty sweet looking.
And as always, you can access the blog through the convenience of an email or RSS subscription. Both of those options are available on the left side of the page.
I'm excited to continue the journey!