Like a Good Neighbor…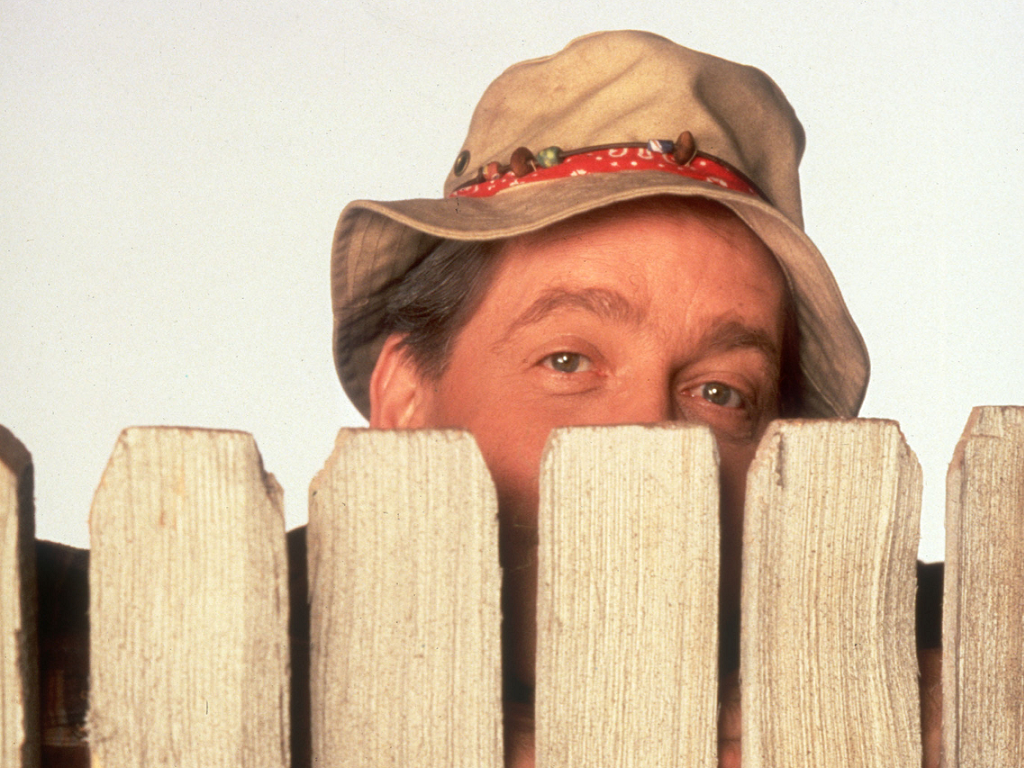 In an earlier post I mentioned that last weekend, churches all over the map experienced a significant attendance bump as vacations ended and schedules got back to normal. That was especially true at The Bridge Church in Wilmington, NC. The Bridge is a recent plant of the Summit (you can read more about them here), and Sunday was their official grand opening in their new space.
What you need to know about The Bridge is that they renovated an old grocery store on one of the main drags in Wilmington. Their space is in a building with a couple of other businesses, and that building shares a parking lot with a Port City Java store, one of Wilmington's hottest coffee shops (pardon the pun).
So as you might imagine, an attendance bump at The Bridge led to a packed-out lot, which meant that Port City customers had a craving for caffeine but nowhere to park. So in the middle of the Sunday morning chaos, my buddy Clayton Greene quickly conferred with his parking team and the Port City baristas and came up with an ingenious solution: if a Port City customer entered the lot, a parking attendant stopped them, explained the situation, apologized, and gave them a voucher for a free, no-dollar-limit order at the drive through. It was a win for the customer, a win for the coffee shop, and a win for a gracious display of the gospel.
Wow.
We don't all share space with coffee shops or strip malls. Some of us have church buildings on wide open spaces, in the middle of a rural setting, or with plenty of room to spare. But if you have a neighboring business, would they say that you're looking out for them? Do they believe that you have their backs? Are you a trustworthy organization that they can depend on, or are you an inconvenient pest that creates traffic jams and doesn't contribute to the local tax base?
Ouch.
Here are a few diagnostic questions to determine whether you're a good neighbor:
1. When is the last time you checked in, for no particular reason? Have you dropped by the neighboring businesses to say hello? Have you dropped off a cookie tray or a box of bagels? Building bridges is a lot more fun than burning them.
2. Do you ask permission or forgiveness? If your events spill over into their parking lot or their business hours, do you give them a heads up? Do you work with them in advance to find solutions that benefit both of you?
3. Do you reconcile quickly? Recently we had an event at one campus that spiraled out of control, attendance-wise. We seriously inconvenienced one particular neighboring business, and did triple-duty (in the middle of an already crazy event) to fix the problem to their satisfaction. That act showed we were serious about honoring them.
4. Do you know them? Do you pray for them? If you only have a logistical relationship (i.e., "Can we use your parking lot?"), that's not helpful. Seek to get to know your neighbors, practically serve them, and pray regularly for them.
5. Do you give back to the community? One of our campuses used to meet in a residential neighborhood. Halloween was a big deal in this community, and everyone pitched in for a huge block party. Our campus made that event a priority each year, and participated like good neighbors should.
Incidentally, we've been on the receiving end of this for the last several years. The Summit's Brier Creek Campus sits in an industrial warehouse complex. Ironically, another very large church meets in a warehouse right across the street. From day one, our friends at World Overcomers Christian Church have been proactive in getting to know us, praying for us in their services, and serving us. They've been models of what it looks like for a church to be a good neighbor.
How are you doing? Can you say your neighbors are happy to have you around? It might be time to build some bridges.