What a Guest Wants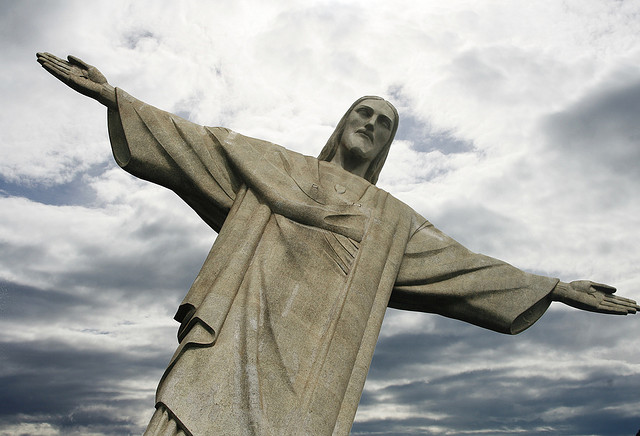 In a recent post I mentioned the importance of listening to your guests' vision: figuring out their "What's in it for me?" question. Not long after, I received this email from alert reader / current fellow pastor / future church planter Spence Shelton (who, at the time he wrote it, was probably across the hallway and could have just yelled, so he's very lazy, but I digress):
loved the idea in your blogpost about listening to a guest's vision. But, you didn't say how. Tell us how!
Well alrighty then, Rev. Shelton. How, exactly, do you listen to a guest's vision? How do you develop a hospitality construct that is centered around what they want? Or take a step back: should we even center our hospitality around what people want? Because let's face it: what people want isn't always what's best for them. My four year old daughter wants to dance along the edge of the fireplace. My eighteen year old son wants to see if his Camry can get on two wheels around tight corners. I want to stop by the Krispy Kreme that's 4.5 miles away from my house every time I see the HOT DONUTS NOW sign all lit up.
What we want isn't always what we need.
And so, we start with Jesus. Because Jesus' public ministry was filled with people who had a lot of wants they confused with needs.
Lord, I want to see.

Jesus, I want my sons to sit at your right and left hand when you come into your kingdom.

Good teacher, I want you to tell me what I need to do to gain eternal life.
Sight. Power. Security. Not bad things, but not the main thing.
And in our churches every weekend, it's the same:
I want a place I can find friends.

I want a church where I can give back to my community.

I want something that will help heal my marriage.
Not bad things. But not the main thing.
What I love about Jesus is that he never ignored the want that people perceived as a need. No, he met them right where they were and he refused to leave them there. Jesus almost always responded to the want. (And – boom – right there you might be ready to label me as too seeker-driven. But hear me out.)
To the blind man, he gave sight to his eyes and insight to his soul.
To James & John's overprotective mom, he gave a reality check and a lesson in humble servanthood.
To the rich young ruler, he cut to the chase and told him that good enough would never be good enough.
Only one got what he wanted plus what he needed. For the rest, Jesus simply connected the dots. He acknowledged their surface want and moved them along the path to their deepest need.
You see, our guests don't ultimately need our programs. They don't need our sermons. They don't need our community outreaches and kids ministry and small groups. Those are not bad things, but they're not the main thing.
They need Jesus.
Not all of our guests will respond to Jesus at the same point on the timeline or through the same set of pre-programmed steps that you've laid out. Some of us will take longer to move from Point A to Point B. Some will need points C, D, and E and then a review of A and B before they are convinced the gospel is true. Some will go from Point A to Jesus in 40 minutes. Some will have to dabble in the answers to their wants before they realize what they really need. And while I think that all of our church's various ministry offerings can serve as a very real catalyst, I believe that one of the biggest challenges the "seeker-averse" churches face is how to meet people where they are.
But as a pastor, ministry leader, or church-goer, you have the responsibility to translate their surface wants into their real need.
They need Jesus.
(click for photo credit, and hey, full disclosure: the brilliant Chris Pappalardo and the astute Spence the Question-Asker actually helped me articulate the answers. Thanks guys.)