Thursday Three For All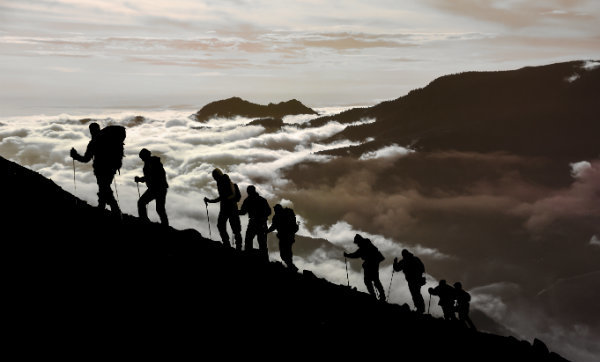 It's Thursday, kiddies: the day when I roll out a few things I've been reading over the past week. Three of 'em, to be exact. Enjoy. (Remember: click on the bold print to read the entire article.)
What is your share of your guest's mind during the guest experience? (via @robertvadams) As usual, Bob helps us to think practically from the perspective of our guests.
There are many organizations that try to grab your attention as a consumer – even in ChurchWorld – and yet you are oblivious to their advances. You haven't seen their billboards, direct mail pieces, signs, bulletins, newsletters, worship guides, etc. You are exposed to thousands of "messages" every day, and yet you ignore most of them. Giving someone an oblivious Guest Experience costs organizations – like your church – a lot of money for nothing in return.
Seven Ways to Improve Your Team. (via @davidcmathis) Good words here for those of us who work with people. (Uh, that's all of us.)
During his ministry, Jesus sent his disciples out two by two (Luke 10:1). And throughout the New Testament, leadership in the local church is always plural: first the apostles, then the elders/pastors/overseers (Acts 14:23; 20:17, 28; Ephesians 4:11; Philippians 1:1; 1 Timothy 4:14; 5:17; Titus 1:5; James 5:14; 1 Peter 5:1, 5). Living, leading, and laboring as a team is vitally important both in principle and in practice in the life of the church.

Here are seven ways, among others, for ministry teams (and especially team leaders) to pursue health and fitness in team dynamics.
12 year old trips and damages a $1.5 million dollar painting. (via @laughingsquid) Twelve year old Danny totally feels for this kid.