Are You Plussing?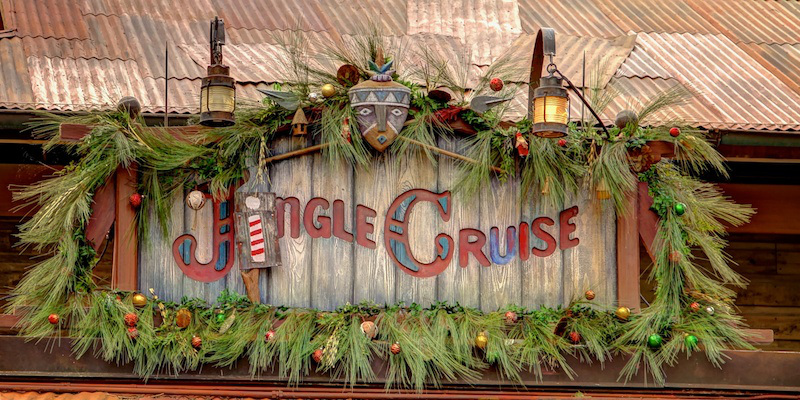 Yesterday's post may have left you with the impression that I'm not so happy with The Happiest Place on Earth. Au contraire; our family did indeed have a great trip. A large part of that is because Disney is a place that simply can't remain static. It grows, changes, morphs, and improves with each visit.
Part of that reality is because of a story from the early days of Disneyland. Walt made a habit of walking the park that he'd created, observing guests and processes along the way. On one visit, he overheard a little boy asking his mom if they could ride the Jungle Cruise. His mother replied, "Why would you want to ride that again? We rode it the last time we were here!"
That conversation prompted Walt to never again be satisfied with their product; to never declare a project "done." Through the years his Imagineers have referred to this as "plussing," the art of tweaking, adding, improving, and renovating rides, attractions, and systems so that guests always feel like they're experiencing something new.
We certainly benefited from plussing last week. In the five years since our last Disney trip, here are just a few of the new things we discovered:
Magic Bands. The billion dollar investment is…well…magic. Our wristbands secured our park admission, managed our FastPass options, paid for souvenirs, and saved our photos.
Brand new attractions. The buzz for Be Our Guest restaurant and Seven Dwarfs Mine Train at Magic Kingdom did not disappoint. There were new queues for Peter Pan's Flight, Dumbo, and the Haunted Mansion, new characters for meet and greet, new updates for Kilimanjaro Safaris, and new encounters on the streets of the parks.
New parades. I'm not a parade guy. I'm a guy who likes to take advantage of smaller ride lines while the parades are going on. But when you have a little girl, you stop for the parades. Some of the creativity and engineering feats were nothing short of incredible.
Seasonal surprises. We'd seen the "Osborne Family Spectacle of Dancing Lights" on the last trip. But that one display kept us in Hollywood Studios for several hours past the time we were ready to go. And the Jungle Cruise that I mentioned earlier? It received a Christmastime update in the form of a "Jingle Cruise." Cute, quirky, and attention-getting.
Talking Mickey. My friend Jason Gaston gave me a heads up (pun intended) on this one. Gone are the days when Mickey just nods and waves his arms. He talks. He talks, people. His mouth moves and words come out. When he kneels down to hug a waiting child and exclaims "No way! You're here!", I dare you not to tear up just a little.
And our best version of "plussing"? That had to be the fact that we were viewing it all through a five year old little girl we didn't know existed the last time we were at Disney. Seeing the parks, the characters, and the rides through her eyes was worth it all.
The best experiences combine a mixture of the familiar and the new. We need the familiar to anchor us, we want the new to surprise and delight us. So how are you "plussing" in your ministry?
Do you recycle the same curriculum and the same format week after week in your small group, or do you mix things up?
Are you relying on the same theming in your kids' area that you've had since the 60's? When was the last time you applied a new coat of paint or switched out posters in the classroom?
Have you fallen victim to the same standard worship service recipe? Opening announcements, three songs, a sermon, one more song, and dismissal is great for a week or two. Not so much when it becomes so predictable you can set your watch by it.
Do you train new volunteers in the same way that you did five years ago? Do you offer the same experiences for students as you did for their older siblings? Are you taking mission trips to the same places you were a decade ago?
Anyone who knows me will tell you that I'm a creature of habit. I like tweaking a system to a workable process, and then sticking with that process. But in ministry, we owe our guests, our volunteers, and our team a mixture of familiar anchors and new experiences.
Are you plussing?