Thursday Three For All: the Sort-of-Thanksgiving Edition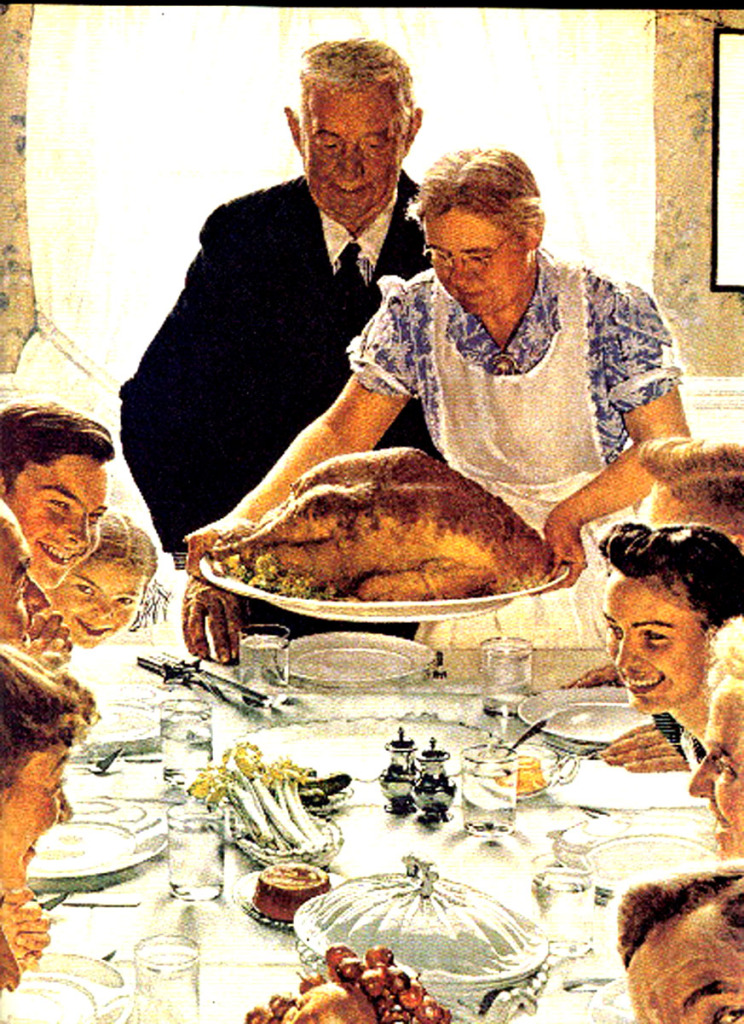 It's Thursday, kiddies: the day when I roll out a few things I've been reading over the past week. Three of 'em, to be exact. Enjoy. (Remember: click on the bold print to read the entire article.)
Can You Thank Your Way Into Thankfulness? (via @_MichaelKelley) Michael deftly shows us how we can be grateful…even when we don't always feel grateful.
This is a real question because this week, many of us might not be feeling particularly thankful. Perhaps your year has been filled with more loss than gain; more tears than laughter; more struggle than triumph. You're confident, then, that there are indeed many things for which you should be thankful, but you're not seeing – or feeling – any of them. Can you, then, thank your way into a spirit of gratitude, or is doing so disingenuous and fake?
Three Hiring Lessons Inspired By the Airline with a Heart (via @MilanFord, HT @TimAStevens) Um…sort-of-Thanksgiving = travel = airlines = this post. I think it works.
With over 4,000 flights per day to 72 cities in 37 states, it may surprise some people to discover that Southwest Airlines features a fleet of planes made up entirely of Boeing 737s. According toSeth Stevenson, frequent contributor to Slate Magazine, Southwest has an amazing ability to 'swap planes faster' in the event of delays or maintenance issues, since their on-board and ground crews are fully trained to service just one type of plane.

It is important for churches to remember that when it comes to hiring, simplicity and productivity go hand in hand. A recent study conducted by Staffing.org showed that nearly 47% of all job candidates say that they avoid particular employers who have a confusing or highly difficult hiring process. And of those polled, over 44% said that they were driven away by vague or over-bloated job descriptions, also admitting that they 'bailed on a job' when interviewed by too many people, some of which knew less about the job then they did.
Prankster slips fake Black Friday deals in Target's ad case (via @ObviousPlant_) Hilarious.