Thursday Three For All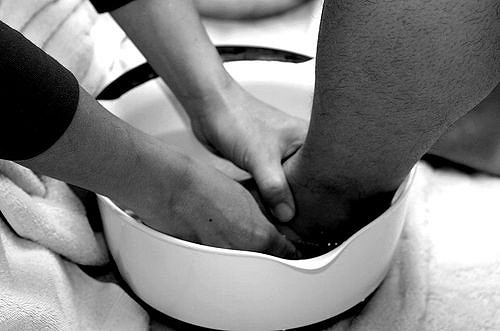 It's Thursday, kiddies: the day when I roll out a few things I've been reading over the past week. Three of 'em, to be exact. Enjoy. (Remember: click on the bold print to read the entire article.)
At Their Service. (via @robertvadams) Before leaders are leaders, they must possess the heart of a servant. Great word from a good friend.
When you think of servanthood, do you envision it as an activity performed by relatively low-skilled people at the bottom of the flow chart? If you do, you have a wrong impression. People are drawn toward those who serve them sacrificially, not repelled by them. It's about attitude.

Leaders seek ways they can add value to others, and the primary way they do it is by serving them. In John 13, the Savior of the world exhibited that He was also the greatest Servant of all time. In a powerful object lesson of servanthood, Jesus stripped down to a garment around his waist, looking the part of a servant. He took a basin of water and a bowl and began washing his disciples' feet.
10 Rules of Professional Etiquette for the Digital Workplace. (via @lifehacker) This is timely, as I may or may not have totally missed a scheduled conference call yesterday. (*clears throat*) Some really good food for thought here.
Since 2005, remote working has grown by 103% in the US alone. But the digital workplace is still a fairly new environment. Figuring out the rules, not to mention reminding yourself to follow them, can be tricky. Here are 10 professional rules for the digital workplace everyone should remember. Keep in mind though, the point of this list is to apply it to yourself. Nobody likes an etiquette cop, online or off.
The Origin of the Famous Office Baboon GIFs. (via @premiumfunny) If you know anything about me, you know that I love a good primate video / GIF / picture / whatever. If it's monkey, I likey. Here's your quick history of where some of the best came from.