Thursday Three For All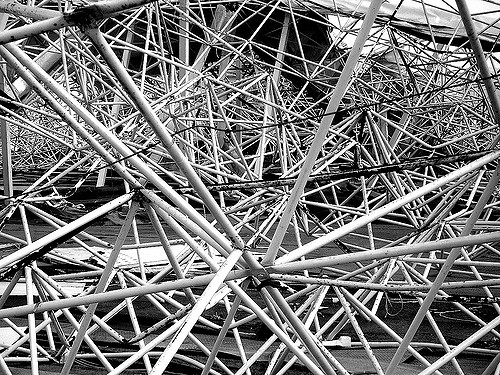 It's Thursday, kiddies: the day when I roll out a few things I've been reading over the past week. Three of 'em, to be exact. Enjoy. (Remember: click on the bold print to read the entire article.)
(via @tonymorganlive) I am the chief of sinners when it comes to taking something that should be simple and tweaking it into complexified oblivion. (Case in point: "complexified" is a complex version of "complex." Boom.)
The problem, of course, is that many churches have learned that complexity is one of the reasons they are stuck. Therefore, they think multisite may be the solution. Rather than dealing with the complexity at their original location, they hope to open new locations that aren't complex. Speaking from experience, this strategy does not work. When you have multiple locations with distinctly different ministry approaches–one that's complex and one that's not–you've just added another layer of complexity.
(via @newscourier) Chalk this in the "oddly specific family niche" category. Dub was my wife's great uncle. His north Alabama burger joint is what we call an acquired taste, but after a quarter century of acquiring, my heart almost stopped when I read that Merriem's cousin Lanier was selling the place. (Insert your own joke about Dub's Burgers stopping your heart long before the sale could.) I'm glad to know the old familiar grease will still be sizzling.
Dub's Burgers has been pleasing the palates of its faithful customers over the last five and a half decades under the leadership of the Greenhaw men.

Lanier Greenhaw grew up eating the burgers, meeting the customers and helping his great-uncle, uncle and father keep the lights on.
(via @smithsonianchan, HT @laughingsquid) After watching this 2.5 minute video, you'll be slightly less ticked the next time your bags don't show up at your destination. My only question is, "Can I ride in the bin?"