Thursday Three For All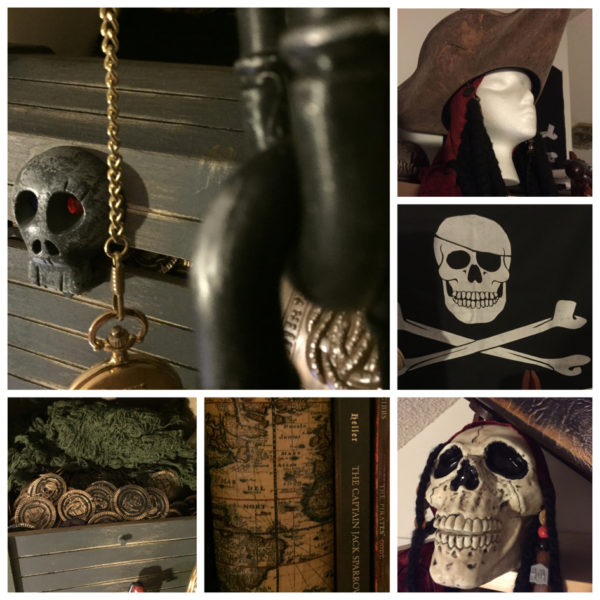 It's Thursday, kiddies: the day when I roll out a few things I've been reading over the past week. Three of 'em, to be exact. Enjoy. (Remember: click on the big bold print to read the entire article.)
(via @robertvadams) My buddy Bob is among the most prolific readers and disciplined writers and creative mad scientist evil geniuses that I know. I've never been to his home office, but I can totally see this. What kind of fun creativity can you add to your work space?
As you can see, there's a definite pirate's theme going on in part of my office. It's both from previous work and work in process. In 2014-2015, I used the theme of the Pirates of the Caribbean storyline to develop training resources and presentations in the area of Guest Experiences. Specifically, I created a tool – the Guest Experience Compass. And how better to demonstrate it, than using Jack Sparrow's compass? I also created the Guest Experience Code– and based it on the storyline of the Pirates Code. Of course, both of these tools had to be introduced and used by a pirate – the Navigator – in a fully immersive learning environment.

Currently, I am working on developing new Guest Experience tools that will be available next spring – around the time that Pirates of the Caribbean 5 – Dead Men Tell No Tales – hits the theaters.

Then there's the rest of my office…
(via @roadsideamerica, HT @lifehacker) Move over, World's Largest Ball of Twine. This list is ready for your road trip and guaranteed to unleash your inner Clark Griswold.
You can search the map by city and state or simply move it around to explore. The site pins out all the attractions in that area, and you can filter by the ones that are a must-see and the ones that are only mildly interesting. It's a subjective filter, but it narrows down your options quite a bit.
(via @laughingsquid) This reminds me a lot of the time that I spent an entire afternoon trying to re-latch the little metal grid over the air return unit in the living room.