My Takeaways from Connections Confab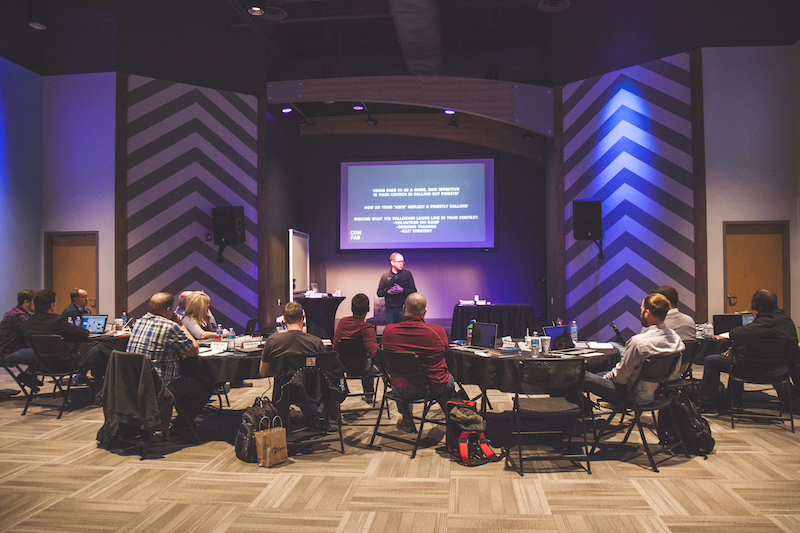 Guest post by Charity Milligan, Director of Connections at Trinity Baptist Church in Jacksonville, Florida.
The Connections Confab was a game changer for me.
I'm the Director of Connections at a multi-service, multi-campus church. My focus in ministry is hospitality and connecting people to our ministry. My experience at Confab blew me away!
The Confab was well organized and very practical! I learned so much more than I expected! We were greeted with excellence and warmth. We met many people on staff, and it was great to pick their brains on their area of ministry. I felt like they were mentors more than presenters. We were provided with a library of great resources that I've read and shared with other members of my team.
I shared what I learned with my head pastor, campus pastor, worship leader, communication team, youth pastor, children's pastor, and my Connections Team…ideas for guest flow, plumblines, service flow, Spanish ministry, guest experience, volunteer training, how to talk to guests, connecting people to your ministry, parking, communicating your church vision, kids check in, ministry information cards, and volunteer identification. When I left my hands were full of books, my phone full of pictures, my mind full of ideas, and my heart full of a renewed love for what I get to do!
The most impact on my particular ministry is the little changes we've made that have made a big difference. My communication with my volunteers about our mission has improved. We launched an outside presence at our main campus including golf carts, better signs, volunteers, and a guest tent. Our Connections Event for membership has improved with clarity and added elements learned from Confab. The guest experience has improved with better flow from the parking lot to the kids ministry to the seat in the auditorium. Our staff "talks to our guests" better than ever during the service.
Among many other things, I'd say that our guest experience has improved because of Confab. I remember Danny saying, "from the parking lot to the seat." Something I learned and communicate often to my team is, "We are clearing the path for guest to meet Jesus". Our job as a hospitality team in particular is to remove obstacles for guests so when they get to the service they can clearly hear God speak to them and draw them near to Himself. I love what I do and I'm so thankful for my experience at Confab.
I highly recommend the Connections Confab! You will get nothing but excellence and the best of what the Summit has to offer. Get ready! God's got something for you at Confab!
The Spring 2017 edition of Connections Confab starts in February. The application deadline is this Thursday, January 5. Get more information or apply today. Have questions? Let's talk.