Thursday Three For All: Inauguration Edition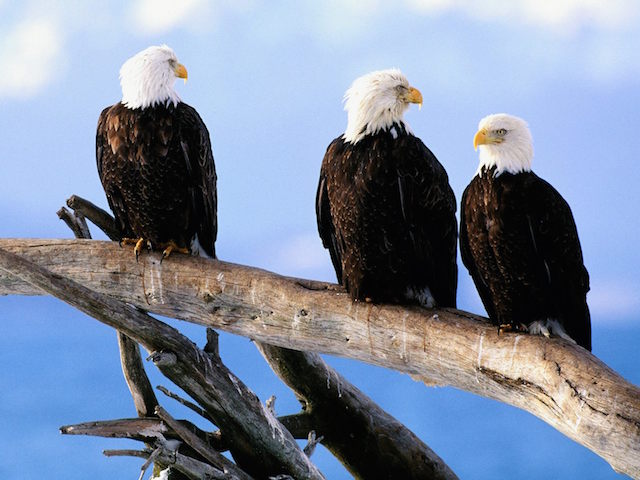 It's Thursday, kiddies: the day when I roll out a few things I've been reading over the past week. This week, all eyes are on Washington, D.C., and our nation's "peaceful transition of power." I'll admit I'm a political nerd when it comes to events like this, and I've been lapping up the stories of planning and logistics and tradition and celebration. Whether you're happy or sad about tomorrow's inauguration, I hope you'll enjoy a few things I've found particularly fascinating. (Remember: click on the big bold print to read the entire article.)
(via @usatoday) I just officially added "flipping the White House in five hours" to my bucket list.
When Donald Trump walks into the White House for the first time as president on Jan. 20, his suits will be hanging in his closet, his personal photos will be displayed on perfectly placed tables, and his toothbrush will be near his favorite brand of toothpaste in his bathroom.

"The entire house has to be just the way the incoming family wants it," former White House chief usher Stephen Rochon said.

And nothing can be touched until the Obamas pull out of the White House driveway for the inauguration ceremony that same day.
(via @whitehouse) This is exactly how our founding fathers envisioned it. ("Srsly George, back down on your Twitter handle." @JohnnyAdams  //  "LOL not a chance." @POTUS1)
On Twitter, for example, the handle @POTUS will be made available to the 45th President of the United States on January 20, 2017. The account will retain its more than 11 million followers, but start with no tweets on the timeline. @POTUS44, a newly created handle maintained by NARA, will contain all of President Obama's tweets and will be accessible to the public on Twitter as an archive of President Obama's use of the account. In addition, President Obama's tweets will also be archived at NARA, where they will be preserved and accessible in the same manner as all other Presidential records. This will also be the case for other Twitter handles, including @WhiteHouse, @FLOTUS, @PressSec, and @VP.
(via @premiumfunny) I don't care who y'are, that's funny.
BONUS four-for-all: If you stuck around this far without any partisan bickering, you'll want to pick up a copy of The President's Club, a fascinating book about the relationships between American Presidents from Hoover to Obama. Regardless of your political leanings, it will give you a renewed appreciation for the office, as well as a renewed urgency to pray for the man or woman who holds it.
The good folks over at the FTC want me to tell you the following: if you order a resource from a link on this page, I may receive a small affiliate commission from Amazon. If that bugs you, feel free to bypass my link and buy from a vendor of your choice. But still: buy it. I only promote items that have benefitted me and that I believe will benefit you.