How Does Multi-Site Feedback Work?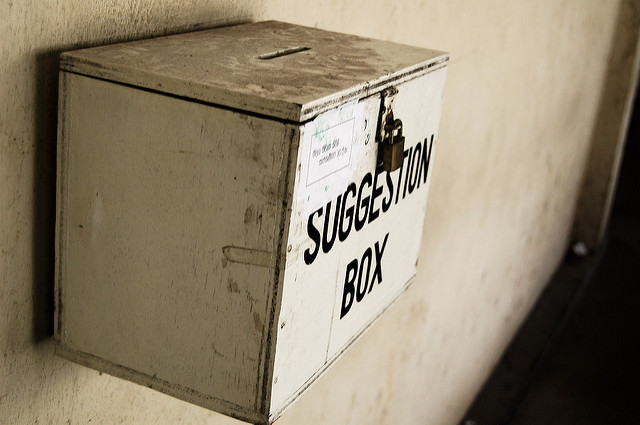 The church that I serve has – at the time of this writing – nine campuses scattered across the Triangle region of North Carolina (more than that if you count campuses recently launched in local prisons). I've discovered that there are about as many models for how to do multi-site as there are multi-site churches, but the common tie that unites us all is the question of DNA protection: how do we maintain our ministry standards across the board?
I'll get there in a moment, but first, a few broad qualifiers about our particular multi-site model:
We have a central staffing team which consists of ministry heads who oversee various divisions (worship, kids, guest services, students, etc.).
There's a central support team that sets standards and provides structure for the church as a whole (finance, communications, operations, etc.).
As a central staffer, my campus counterparts are accountable to me, but they are direct reports to their campus pastor.
That last point is vital, because it means that my leadership stems more from influence than control. Yes, I'm the guy charged with creating and maintaining a hospitable culture at the Summit. If there are systemic failures in our guest services teams and processes, that ultimately trickles up to me. But my "authority" in this area looks like more of a dance between me, my campus ministry directors, and their campus pastors. (And since Baptists don't dance, you can imagine how awkward that can get.) But as a whole, we have essential ingredients we've agreed upon in the ministry area, and my primary role is coaching the campuses on how to best carry those things forward.
All clear? Splendid. Let's move back to the original question: how do we maintain those ministry standards across nine + campuses? And how does feedback work most effectively in a multi-site model? As part of the central staff, I am typically at a different campus each week, encouraging and coaching my counterpart there (if you do the math, that works out to 5-6 visits per campus each year). And while these visits are low-key and informal, usually one visit per year will be a little more feedback-oriented, and may include a delegation of multiple central staff who will all see a snapshot of the same weekend.
Such was the case of a recent weekend visit, when Gardner Pippin, one of our central worship staffers, shared his three-step model for feedback with his campus worship leaders. While this doesn't represent all of his follow up, I thought it was a great picture of how we can all coach leaders on the spot. Whether you're overseeing a ministry for a multi-site church or you're just giving a volunteer some pointers after a service, these three feedback tips are gold.
1. Is it timely?
I am a big believer in asking "why?" a lot. I believe that teaching leaders the why will help them figure out a lot of the what. However, I don't believe that Sunday morning is the time to play the role of philosophical-sage-sitting-on-a-misty-mountaintop. The weekend service is a time of action – sometimes rapid-fire, fifteen-changes-per-minute action. As a leader, if I get in my people's way by asking ethereal, "what if?" questions, it not only takes their eye off the ball, it's downright annoying. If it's something that can be fixed on Sunday, great. But otherwise, don't try to fix it on Sunday.
2. Is it constructive?
Any kid who has ever been on a ball field knows the difference between caring coach and drill sergeant. The former seeks to build your skill by reminding you of your God-given gifts. The latter seeks to get results by whatever means necessary (even if that means insulting your mama). I shudder to think of the times that I have provided "helpful feedback" that was not all that helpful, and actually only served to wither the spirit of the one I was talking to. As the Heath brothers remind us in Switch, "our analysis is always directed at problems rather than bright spots."
3. Is it condensed?
We don't always have the time – nor do we need to take the time – to diagnose every issue with a 47-point spreadsheet plus charts plus graphs. As our central worship pastor reminded me, his post-service feedback is only one part of multiple conversations and changes and switcheroos that a campus worship leader needs to address before the next service begins in twelve minutes. The KISS (keep it simple, stupid) model definitely applies here. Sunday is the time for a quick convo…save the details for Monday.
If you're a part of a multi-site church (either from a central or campus standpoint), how do your feedback loops work?