Flashback Friday: On Corn Flakes, Misophonia, and Never Not Noticing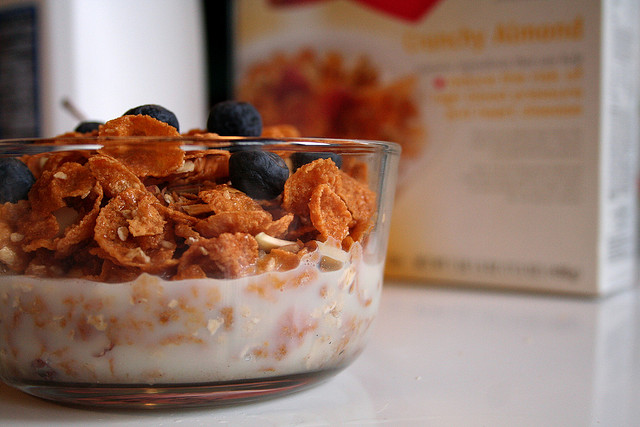 Every Friday I dig into the archives and dust off an old post. If you haven't read it, it's new to you!
I have a disorder.

I'm pretty sure I have a lot of 'em, actually, but I have one in particular that I'll highlight today.

I can't stand to be around you when you're eating cereal. That's right: you. And you. And you over there, sir. All of you. I don't want to hear you chew your Froot Loops or your Lucky Charms and especially not your Special K. Special K is the absolute worst.

I don't mind hearing you chew your ice. Tearing into a bag of Nacho Cheese Doritos? Fine by me. Slurp your soup, gnaw your steak, pop some pretzels. It doesn't affect me a bit (as long as you keep your mouth closed, because gross). But there's something about first-thing-in-the-morning cereal that just makes me want to open the closest window and throw you out.

*crunch. crunch. crunch.*

Sweet mercy make it stop.

*crunch. crunch. crunch.*

Oh heavens this has to end.

*crunch. crunch. crunch.*

How much more is in that bowl?

*crunch. crunch. crunch.*

I WILL SHOVE THAT BOX DOWN YOUR THROAT IF YOU TAKE ONE MORE BITE.

There's a corollary to this in guest service world, if you can believe it.
Read the entire original post here.