Another One-Day Workshop is Coming!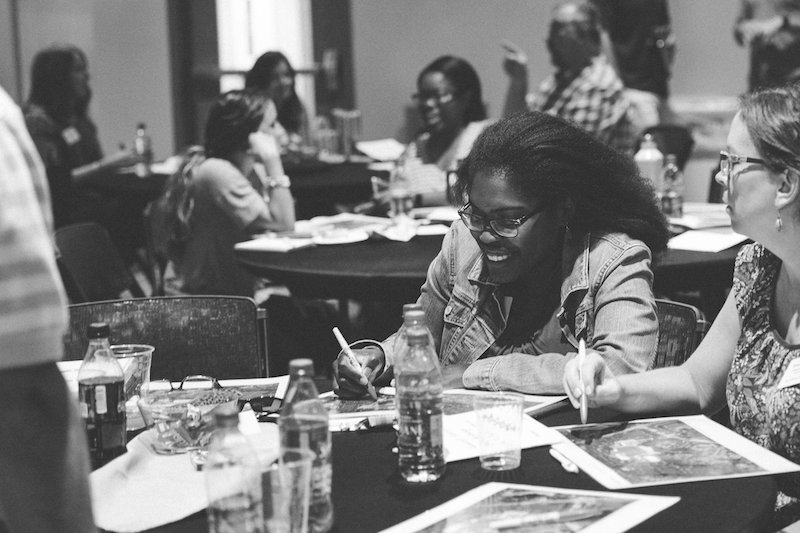 Last Tuesday my team hosted our first One-Day Workshop of 2017. The sold-out event drew over forty leaders from North Carolina, Florida, Tennessee, Georgia, Illinois, West Virginia, and Ohio. We spent a full day talking through all things guest services. In just a few weeks we'll host our One-Day Workshop on Volunteer Culture, bringing in another 40+ participants from 18 churches in eight states.
Because of the overwhelming response to the two events so far, we're adding one more date later this fall and bringing back our Guest Services One-Day. We expect it to fill quickly, but I want you at the table!
One-Day Workshop: Guest Services
Tuesday, September 19, 2017
8:30 AM – 4:00 PM
The Summit Church
2335 Presidential Drive, Durham, NC
RSVP now
At the Guest Services One-Day, you'll learn what it takes to build a guest-friendly culture, the tricky path to killing a toxic culture, how to develop a vision for hospitality at your church, and how to navigate some of the challenges surrounding the "big three" … parking, seating, and first time guests.
Here's what our most recent One-Day Workshop participants had to say about their experience: 
"The workshop was very helpful in understanding the significance of biblical hospitality and its importance in helping people hear the gospel!" – Dr. Robert Jackson, Senior Pastor, Peninsula Baptist Church, Mooresville, NC


 

"The One-Day Workshop was a motivating and thought provoking experience for my team! I can take all of the principles we learned and easily apply them to many areas/ministries of our church." – Kayla Matthews, Collide Kids Director / Church Administrator, Collide Church, Yadkinville, NC


 

"This One-Day Workshop was exactly what I needed to rejuvenate my spirit and build up my resources in order to love the people in my church and community better. The Summit team will somehow magically cover everything you need to hear, all while making it personable and inspiring." – Amanda Stanton, Director of Guest Services, Calvary Church, Clearwater, FL
Register today!
The One-Day Workshop is $99 per person, which covers breakfast and lunch, snacks and drinks throughout the day, and helpful resources that you can put into practice almost immediately. Workshops are designed to be a team effort. They are priced affordably so you can load up the van with church staff or high-capacity volunteers. But because space is limited to 42 participants per event, it'll fill up quickly. Lock in your team and RSVP today!