Top Ten Quotes: The Simplest Way to Change the World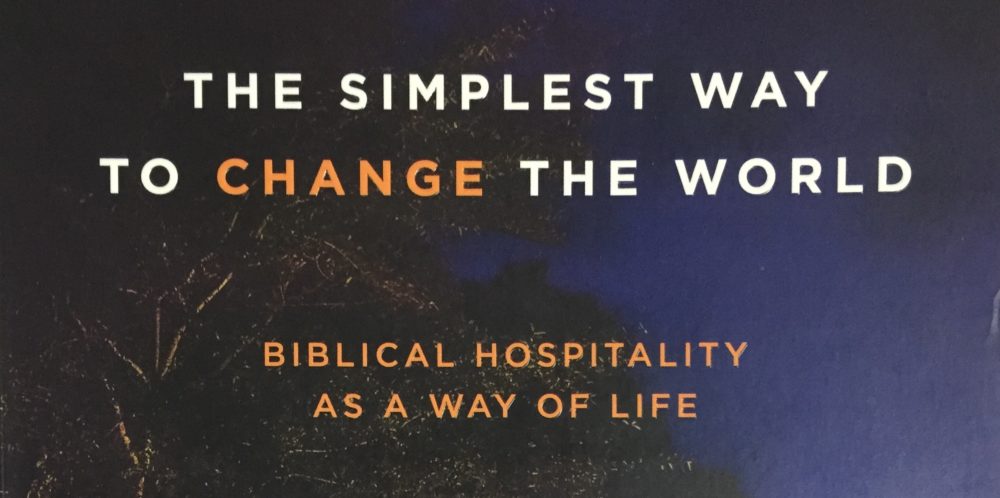 I've been on a bit of a "neighboring hospitality" kick lately, and Jesus has used several books – including Next Door As It Is In Heaven – to drive a bit o'conviction into my get-inside-and-shut-the-door selfish nature.
That's why I was excited to see the latest contribution to the pile from Dustin Willis and Brandon Clements. The Simplest Way to Change the World: Biblical Hospitality as a Way of Life is equal parts convicting and encouraging. It will spur you to be more intentional with your neighbors.
Here are my top ten favorite quotes from the book:
The secret weapon for gospel advancement is hospitality, and you can practice it whether you live in a house, an apartment, a dorm, or a high-rise.
When it comes to pursuing biblical hospitality as a way of life, we immediately happen upon a major obstacle: almost everything in our culture is set up to hinder us from pursuing it.
…because of our role in representing God to the world, when we don't walk in hospitality, we do not tell the truth about God.
Hospitality is a theology of recognition, where, through simple acts, we convey the truth that wayward sinners are made in the image of God, where we say to those who might doubt their worth or purpose, "I see you! You are welcome here…pull up a chair."
In our increasingly hostile culture, the importance of hospitality cannot be overstated. And we are not suggesting that you go silent on all your beliefs and values. We've found that those conversations tend to be more effective when they happen in a clear context of grace and love over meals than in shouting matches from afar. Let's do a little less talking and a little more eating, and who knows what Jesus might do.
By the simple act of opening your door you are joining in on what God is doing to heal the planet and welcome prodigal sons and daughters back into His family.
…we need to put the hospital, or the urgency, back in hospitality. 
…hospitality is not about entertaining, it's about engaging.
The Always Rule means that if you see a neighbor you don't know, pause whatever you're doing and meet them. Always. If you're walking to the car and are in a hurry, if you're getting groceries out of the car, if you're picking up a package – always.
The end goal of hospitality is not that you simply host people in your home as much as you use your home as a place to display and speak the gospel.
See all the Top Ten Quotes books on Amazon:
Disclaimer: FTC watchdogs will probably want you to know that the authors represented did not ask for this endorsement, nor did they provide me with free swag in order to do so (unless specifically mentioned otherwise on the particular page). I'm just a really satisfied customer who wants to let you know where you can get some great products. So there. Further, if you order a resource from a link on any "Top Ten Quotes" page, I may receive a small affiliate commission from Amazon. If that bugs you, feel free to bypass my link and buy from a vendor of your choice. But still: buy it. I only promote books that have benefitted me and that I believe will benefit you.