Champions Centre (Tacoma / Bellevue, Washington)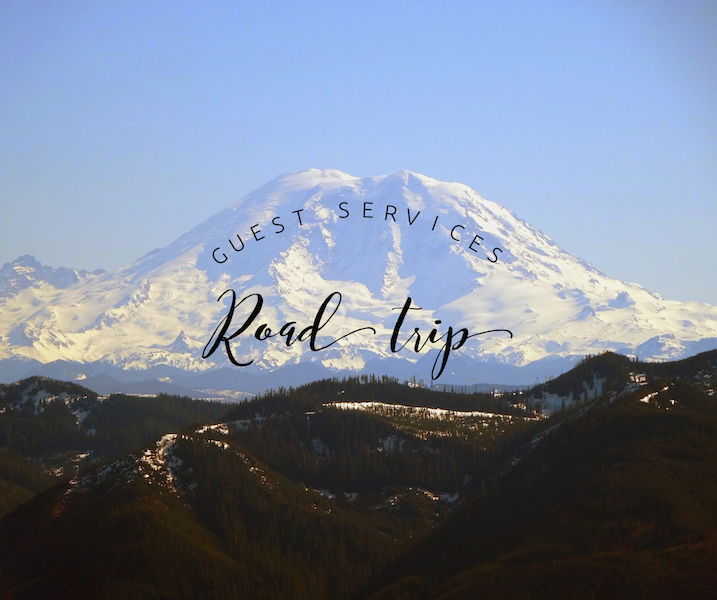 Each month, we revisit a series of posts called Guest Services Road Trip. We'll travel the country from the comforts of our couches, interviewing leaders who are in the trenches of ministry. Do you have an idea for GSRT destination? Have a leader I need to talk to? Want the inside scoop on churches that seem to be doing this hospitality thing really well? Let's talk.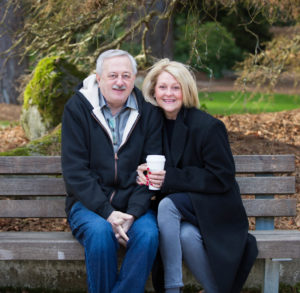 Robin McCoy is the Executive Connections Director at Champions Centre in Tacoma / Bellevue, Washington. Champions Centre is led by Kevin and Sheila Gerald, and is a church that Expresses Life, Considers Everyone and Keeps Advancing the Local Church. Their mission is to help people move life forward towards God's best. They have 8,000 people who meet each weekend at one of two campus locations.
Robin has been a part of the Champions Centre team for over a decade. You can catch up with her on Twitter, Facebook, or connect with her via email.
What are the top three books you've read on the topic of guest services and/or volunteerism?
Sprinkles (Chip Bell), Deep and Wide (Andy Stanley), and Dare to Serve (Cheryl Bachelder)
What does your training process look like for your Connections volunteers (initially and/or ongoing)?
We have created a shadow experience and process for each of our teams. A new person coming out of our session four of Growth Track receives a one page sheet with an overview summary of the role, and they are scheduled to serve the following weekend to shadow one of our team leaders (we do, they watch). The following week, we do together, then they do and we watch, and by the fourth week they are serving rather than shadowing. We have quarterly team trainings, handbooks, and team fun nights where we all hang out together. I meet with our team leads one on one on a monthly basis, and they continue to train their teams.
How is your Connnections Team structured (org chart, leadership pipeline, etc.)? Do you ever release Connections volunteers to lead in other ministries?
You may mean – are your team members widely sought after by other teams, and the answer is yes they are! I have a team lead over every team. They have two weekend team leads for each weekend (so each leader leads 8-10 leaders they oversee). The team leaders then oversee their individual weekend teams. When I meet with the top 23 team leaders on the first of the month, a portion of our agenda is to identify potential new team leaders. Once identified, I approach these individuals, have coffee and invite the to shadow to train as a team lead. This allows for us to send leaders to other campuses or take over one service, one night, etc. We have a Celebrate Recovery program that our leaders serve in as well.
Talk about your assimilation process. What specific steps do you have to move someone from first time guest to a follower of Jesus? 
During our welcome, our guests are given a connection card and directed to our lobby tents after service to connect and get a free gift. Our guests and new believers are reminded from the platform at the end of service to go to the tents in the lobby to connect with our team again. We have a VIP packet that we customize per individual, talk to them about their next steps, what's going on at Champions Centre, and how they can get plugged in (Life Groups on Wednesday Nights and Growth Track every Saturday or Sunday).
We enter them into our Data Base that then takes over with welcome emails and weekly communication reminders about Growth Track. We are able to track individual progress through Growth Track, baptisms, being connected to a team, etc.
Is the Connections Team a "silo ministry" at Champions Centre? In other words, do other ministry areas view guest services as an essential part of their mission?
It had been for quite some time until we instituted our Growth Track process. We took the time before launching to get our senior pastor's, staff, current team members and church family's buy in. We trained the staff on the process and the value of them being involved in that process. So often we are unaware of the impact that a staff person has when they are face to face connecting with someone new to the church. It's a big deal to people. It was a year long process, but it has paid off. We still have to remind them of the value they have, the impact that they have and the importance of Growth Track and our people. We keep the why in front of them every week and the results of team growth has shown the fruit of our efforts.
What is one of your best practices / ministry hacks that you're especially happy with?
I'd have to say our Growth Track system and the processes that support it. We found that two thirds of our communication with new people has shifted to being all about them, identifying their purpose and growing their relationship with God. The remaining third is all about how they can make a difference with their lives, gifts, talents and time.
What is a challenge you're currently facing on your Connections Team?
The continual challenge is to create places, spaces, time, and environments to build relationships. We have found that in getting to know one another outside of the church environment, praying for each other, serving one another that we move from being a team to being a united family. It's hard to make this happen as often as I would like, mainly because everyone leads busy lives. We're working on it!
What has been one of the biggest mistakes you've made in leading your team and/or implementing a guest services culture?
Focusing on the doing instead of being.
I've found that if we serve alongside others rather than pass out tasks to be done, if we are transparent with who we are so that they see Jesus is working in and through us all, we as leaders become relatable. People want to follow us as we follow Jesus. Leading becomes fun and easy. Teams grow as a natural byproduct of us caring. We are shepherds, and our teams are the flocks that God has given to us to care for.
How do you define success on a weekend…either personally or professionally?
Coming spiritually prayed up and prepared to serve others. Inspiring and uniting a team of people that may come scattered, unfocused and hurting so that they serve our guests from the heart, united as one team! Connecting with people at the end of services that are new or even just gave their life to Christ and are excited. When our teams leave filled up knowing that they made a difference. Then I can walk away, thanking Jesus for allowing me to do what I get to do!
What is an idea you'd like to experiment with or implement over the next six months?
Creating online experiences for people and our teams in the area of training, inspiration as well as Growth Track Process for people that miss a session.
Disclaimer: FTC watchdogs want me to tell you that if you order a resource from a link on this page, I may receive a small affiliate commission from Amazon. If that bugs you, feel free to bypass my link and buy from a vendor of your choice. But still: buy it. I only promote items that have benefitted me and that I believe will benefit you.