Top Ten Quotes: Designed to Lead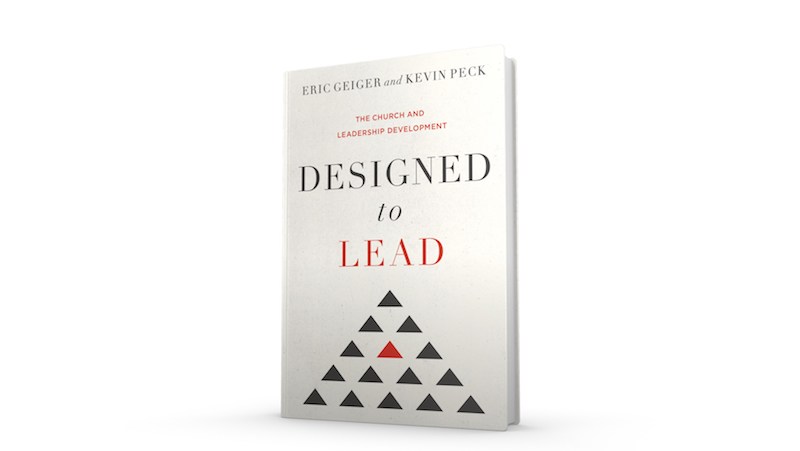 "…no organization should outpace the Church in developing leaders." Why? Because "No other gathering of people has a greater mission, a greater promise, or a greater Reward."
…so says Eric Geiger and Kevin Peck, authors of Designed to Lead: The Church and Leadership Development. The ten page introduction alone is worth the price you'll pay for the book. Geiger and Peck unpack their conviction that the church should be the world's primary leadership factory: government officials, community leaders, CEOs, and university presidents ought to come from our pews. But to get there, we as church leaders have to give our future leaders something – or Someone – to follow.
Here are my top ten favorite quotes:
If we believe that apart from Him we can do nothing (John 15:5), we must recognize that much of what is recognized as "leadership" will not stand the test of time. In the end, all that is done apart from Him will be proven to be rubble and worth absolutely nothing.
[Moses] understood that leadership is always a temporary assignment – always. It is a temporary assignment because leaders do not ultimately own the teams, ministries, or organizations they lead.
A healthy leadership culture doesn't allow for tasks and assignments to be merely handed to people without connecting the responsibilities to the identity God's people have as sons, daughters, and servants of our King.
Without equipping in a church, people are likely to unite on criticism instead of around mission.
God's people were the first to be given leadership and we were told to reproduce more! We were never meant to be power grabbers, but power givers.
Every leader we entrust with a title is also entrusted with the health of the church.
Before he launched the vision of rebuilding the wall, Nehemiah pointed out to the people that they were in trouble and ruins. He started with urgency, not vision. Without urgency, plans for change do not work.
Jesus did not divorce leadership development from discipleship.
Effective leaders have the ability to mange their emotions, genuinely connect with people, offer kindness and empathy, lead with joy and inspiration, and display the master skill of patience. – Daniel Goleman
Conviction [for leadership development] will be stifled if it is not continually stirred.
See all the Top Ten Quotes books on Amazon:
Disclaimer: FTC watchdogs will probably want you to know that the authors represented did not ask for this endorsement, nor did they provide me with free swag in order to do so (unless specifically mentioned otherwise on the particular page). I'm just a really satisfied customer who wants to let you know where you can get some great products. So there. Further, if you order a resource from a link on any "Top Ten Quotes" page, I may receive a small affiliate commission from Amazon. If that bugs you, feel free to bypass my link and buy from a vendor of your choice. But still: buy it. I only promote books that have benefitted me and that I believe will benefit you.