Feeling Disconnected? Here's a Fix.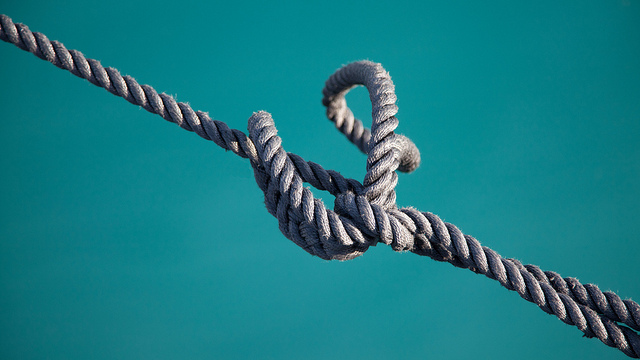 Whatever size church you attend, there will come a point where you feel left out. Unknown. Like you don't have the friendships and relationships you're craving.
Feeling connected isn't correlated to size. It seems counterintuitive, but connection is not a size issue. You can be deeply known in a megachurch, and you can skate on the fringes in a rural country church where attendance runs double digits.
I've long been a proponent of the "three-legged stool" of connection: you have to attend weekend worship regularly. You have to join a small group. There is simply no substitute for those two things in the connection equation.
But there's a third leg of that stool, and through studies we've done here, it's the surprising secret ingredient that vaults the feeling of connection for our people.
It's serving.
We've found that serving on a ministry team is a the #1 "connection factor" to help people feel engaged in the church and a be a part of the mission. Had you asked me this several years ago, I would have bet money on small groups. And while small groups are a close second, people who serve actually rank their felt engagement a bit higher.
A few years ago one of our weekend volunteers moved out of state. As her team leader was conducting an "exit interview" of sorts, he asked her about the type of church she'd be looking for in her new city. Here's what she said:
"While I'm nervous to have to look for a new church, if the Summit has taught me anything, it's that I felt the most connected and cared for when I was serving. So thanks for the awesome example y'all have been in that for me and hopefully I can lead a 'sent life' when I move away."
My friend Sarah Short said it like this on her blog:
"You can't come in, sit down, be entertained by the band, get pumped up with a God pep-talk for the week ahead, and leave. If you don't serve inside your church, you are not only missing out on being known by the people you regularly serve with, but you are depriving the rest of the church of your specific, God-given gifts and talents. At a large church, there are no small amount of opportunities to serve – volunteers and servant leaders and people willing to give of their time and talents are needed ALL OVER the place. In serving, the larger church gets to be blessed by you, and YOU get to experience the collective joy of ALL serving God together – ALL for His glory and for the eternal work of seeing others come to know Jesus."
Serving others is a non-negotiable for the Christian (Galatians 5:13, 1 Peter 4:10, Matthew 6:27-28, Romans 12:10,13). But I've found that when we step out to serve others, we reap some benefits as well.
So how about it? Are you feeling disconnected? I have a solution for that.