Looking for Practical Training in 2018? Here's Your List.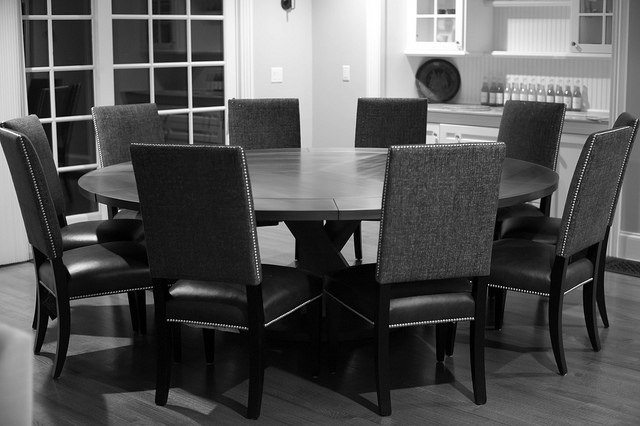 The New Year will be on us faster than you can say Unused Gym Membership. But unlike those resolutions you already know you're going to break, let me give you three easy ones to keep:
Get trained. Do it better. Build your community. 
The world of guest services and volunteer culture can sometimes be a lonely place. But if you're reading this, it's most likely your place. So my team wants to work with your team to reach more people in your city. That's why we offer multiple training opportunities throughout the year, every year, and why we want you to have a seat at the table. As you're putting the finishing touches on next year's budget, consider one of these trainings as a part of your plan. Here's a full list of what's coming up in 2018:
Designed to give you a behind-the-scenes look at the way we train our guest services volunteers at the Summit, Weekenders are the perfect option to take a quick dive into some practical "Aha!" moments. You'll have the opportunity to sit in on a volunteer training, observe the guest services team in action, and tour a few of the Summit's campuses.
Dates: Jan. 27, Apr. 28, Jul. 28, Oct. 27
Cost: free
RSVP.
We take one day and one topic and equip you with one big truckload of ideas for how to move your ministry forward. Workshops are filled with helpful content, practical tools, and multiple networking moments to meet others in your field and hear how they're doing it. This is an ideal opportunity to load up the church van and bring your team.
Dates: Jul. 17 (Guest Services), Aug. 21 (Volunteer Culture)
Cost: $99 per person
RSVP: beginning in late spring, save the date and sign up for updates.
If you're looking for a coaching experience that will drive you deep into the why and what of church ministry, Confab is it. Consisting of four on-site meetings over five months, Confab is an intentionally-small group of leaders who gather for conversation, training, troubleshooting, encouragement, and specific help for specific issues.
For years, our guest services teams have been driven by what we call plumb lines: short, sticky phrases designed to help our volunteers remember and execute the why. Purchase bulk copies of our plumb lines booklet, and use it as a springboard for team discussion. It's an inexpensive way to equip your volunteers. Preview a free pdf or order now.
Want to stay in the loop on future training opportunities? Sign up for updates.