Thursday Three For All: Church Planting & Hospitality, Christmas Insights, and Gold Medals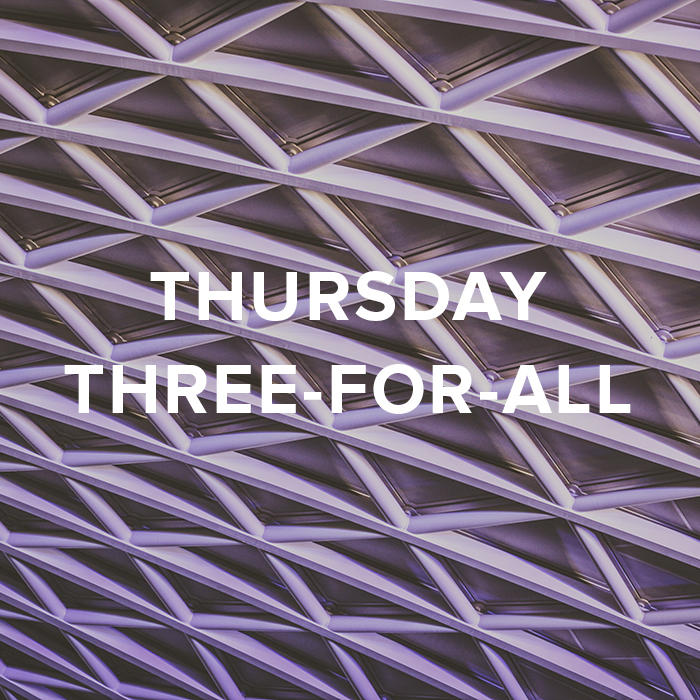 It's Thursday, kiddies: the day when I roll out a few things I've been reading over the past week. Three of 'em, to be exact. Enjoy. (Remember: click on the big bold print to read the entire article.)
(via @tonymerida) There are such rich reminders in this article. Tony encourages us to "lay down our idols and consider our context." Boom.
Hospitality is so important that Paul lists it as a qualification for pastoral leadership (1 Tim. 3:2; Titus 1:8). But it is still neglected. Some pastors are so diligent to "not bring ministry home with them" that they avoid practicing hospitality altogether.

Gospel-centered leaders should set the example of hospitality. By opening up our hearts and homes to others in hospitality, we experience fellowship within the Christian community (Rom. 12:13; 1 Pet. 4:9), and we can do mercy ministry and evangelism toward those outside the Christian community (Luke 14:12). 

I often tell prospective church planters, "In many ways, church planting is about learning to practice hospitality well. It's about meeting, welcoming, listening to, and loving people."
(via @bubba_greg) I finally got to meet Greg in person last week, and he was just as helpful live as he's always been online. Read this tremendous insight and learn!
What we learned at our last Christmas services could double the amount of guests who make themselves known to you this Easter. It could also double the amount of guests we ultimately connect with through our assimilation strategy.

Believe it or not, it already has!

We had almost 20,000 people come to our 18 Christmas services, but here's the kicker: we had almost 20,000 come last year too. Then how is it that with only 2.2% growth in Christmas attendance we over doubled the amount of guests we followed up on (a 114% increase over last year) and doubled the amount graduating Next Steps in this last ministry season?

The answer will speak to your church weather you had 100 for Christmas or 100,000. This is so simple, I want to slap myself as I write these words…
(via @laughingsquid) Confession: I've watched less than 60 seconds of Olympic coverage this year, which means I've watched a video about the Olympics that is more than four times as long as the Olympics I've watched. Something's wrong with me.
photo credit: Jason Mathis