RSVP Now For A 2018 Weekender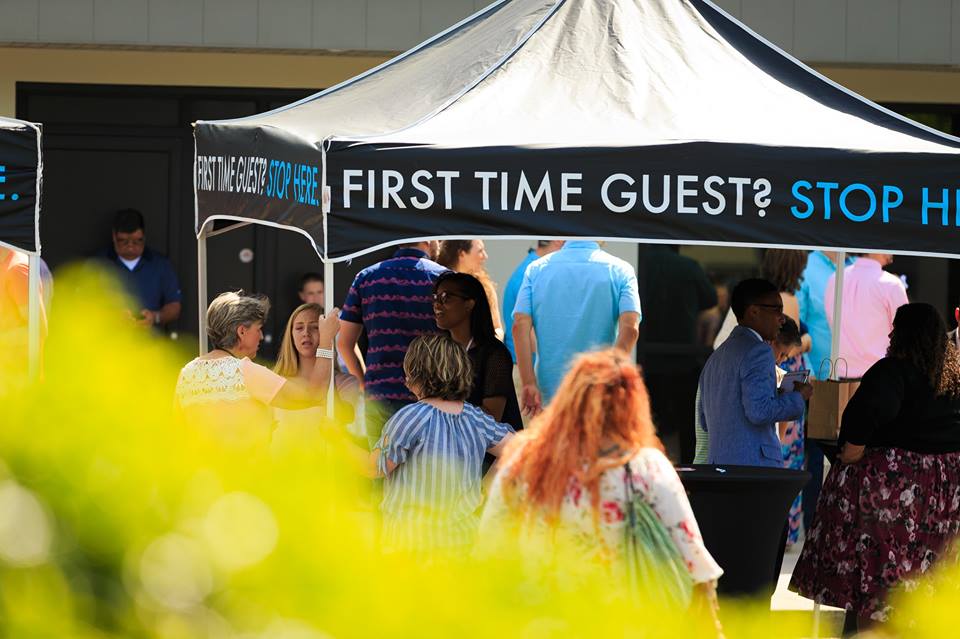 I trend towards being a visual learner. Tell me something, I'll absorb part of it. Show me something – be it a diagram, a drawing, or a video – I'll grasp much of it. But let me experience something, and it gets implanted in the ol' brain like pumpkin spice nonsense on every fall menu everywhere.
Maybe you're that way, too. Maybe reading this blog or listening to others talk about how they do guest services is alright, but what you'd really like an immersion experience.
That's why we love offering a regular series of events called Weekenders. At the Summit, part of our vision is to equip churches as those churches equip the saints for the work of the ministry. We want to give you tools you can use to get moving. If nothing else, we want to help you avoid some of the roadblocks we've encountered along the way.
Weekenders give you the opportunity to sit in on a training event and then debrief that training in real-time. You'll get to see how we train volunteers for our First Impressions teams, how those teams welcome our brand new guests and long time members, and how all of those pieces of the puzzle fit together. It's one "Aha!" moment after another, designed to help you jump start your own ministry.
The best part about Weekenders is that they're absolutely free. You take care of travel, food, and lodging, but we'll roll out the red carpet for you while you're on site. The only catch? Weekenders happen just a few times per year, and space is crazy limited.
Our next Weekender of 2018 happens on Saturday, April 28 (with an optional Sunday stayover). It's already beginning to fill up, but I want you to be a part of it. You say you like planning way ahead? Other Weekenders are scheduled for July 28 and October 27.
Here's what one recent participant had to say about their experience:
When it comes to organizing a team to effectively serve guests and make a great first impression, I often know exactly what I want to see—but then I have no idea how to get there. The Weekender helped clear out the haze and chart that path. [The event] brought clarity, considered and carefully thought out advice, and most of all gave the "why" behind everything they (and we) do. Rather than rifle off some step by step to rip off their ideas, the Weekender gave plenty of why they do what they do and why they don't do what they don't do. After spending time at the Weekender, I was able to make clearer decisions on what my team would focus on and how we would change lives by changing guest's first impressions. Thank you, Summit! (Josh Allen, Connect Coordinator, Thomas Road Baptist Church, Lynchburg, Virginia)