Thursday Three For All: Christian Hospitality, Giving Guidance, and Astronauts Falling Down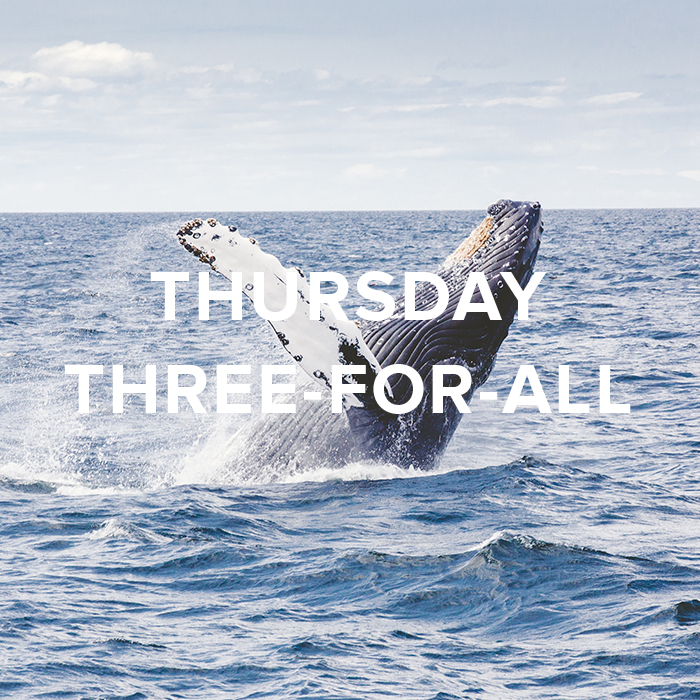 It's Thursday, kiddies: the day when I roll out a few things I've been reading over the past week. Three of 'em, to be exact. Enjoy. (Remember: click on the big bold print to read the entire article.)
(via Rosaria Butterfield, @crossway) Fun fact: I have some friends who live in Rosaria's neighborhood. The stories of her hospitality to those around her are legendary. This isn't just a listicle from her book…she lives what she speaketh.
Faithful Christians are—and have always been—a strange minority in a hostile world. Redeemed by Christ, we have lost our old lives—and with our lives, we have left behind the history, identity, and people who once claimed us. Conversion starts with the sacrifice of what once was, and the gospel provides for what we have relinquished through hospitality. When Peter says to Jesus, "See, we have left everything and followed you," Jesus responds with this comfort: "Truly, I say to you, there is no one who has left house or brothers or sisters or mother or father or children or lands, for my sake and for the gospel, who will not receive a hundredfold, now in this time, houses and brothers and sisters and mothers and children and lands, with persecutions, and in the age to come, eternal life" (Mark 10: 28–30). The gospel comes with a house key, and that key unlocks the "hundredfold" of God's provision of family and community for others. Hospitality is the ground zero of the Christian life.
(via @leadershipfreak) If you automatically default to "fix it mode" every time someone brings up a problem, this article is for you. And me.
Guidance provides a panoramic view.

A team member asks, "Which candidate should we hire?" Guidance asks, "What types of people best meet the future needs of your team?"

A friend asks, "Should I take this new job?" Guidance asks:

"What do you want to be doing five years from now?"

"What types of jobs are most fulfilling?"

"What are you doing when you add the most value to others?"

Follow the above exploration with, "How does this opportunity take you where you want to go?"
(via @premiumfunny) You never thought you needed to see something like this. You were wrong.
photo credit: Jason Mathis