New Spaces Added for Our One-Day Workshops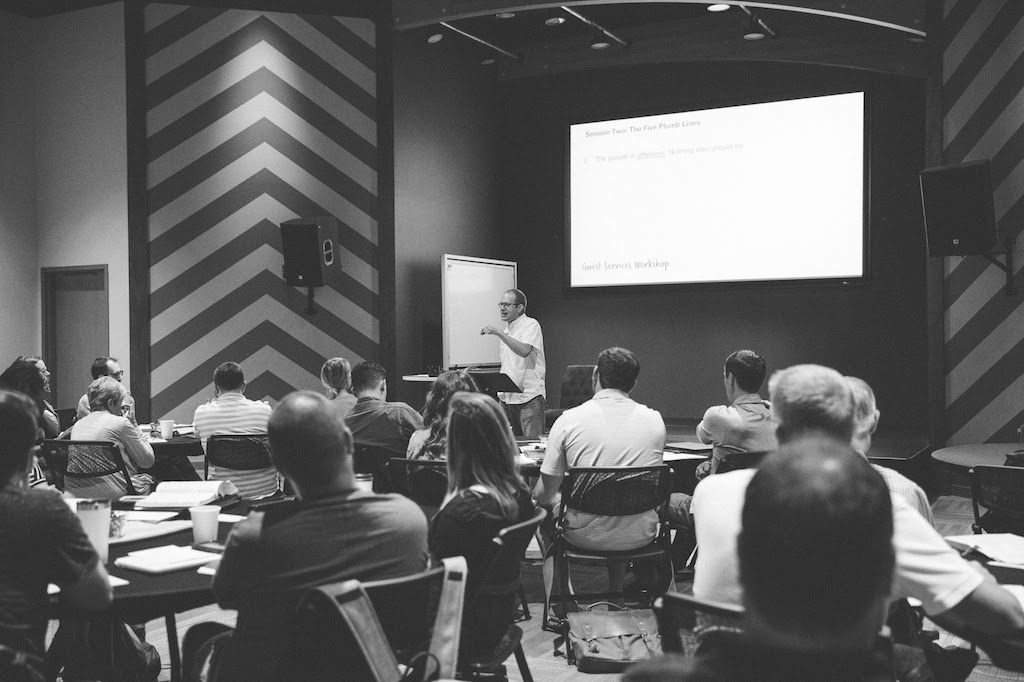 2018 has seen one One-Day Workshop down, two to go.
Our Guest Services One-Day in July had participants from 17 churches in five states. Our two remaining Workshops were previously at capacity, but we have moved to a different venue, allowing us to double our numbers.
Here's what's coming up:
September 11

: Volunteer Culture. If you struggle with finding them, training them, keeping them, motivating them, or even firing them, you'll discover some new ways forward as you equip the saints for the work of the ministry. Sign up deadline: September 6, 3 PM Eastern.
(

NEW TOPIC!

) October 16: After the First Visit. One of our most-requested subjects is assimilation: how do we move our guests from simply being connected to our church to committing to our church? We'll talk through first-time guest follow up plans, reproducible systems, and next steps that will help people stick. Sign up deadline: October 11, 3 PM Eastern.
Even though we've doubled our registration capacity, both remaining Workshops are again nearing capacity. Register your team today.
Each Workshop is $99 per person, which covers breakfast and lunch, snacks and drinks throughout the day, and helpful resources that you can put into practice almost immediately.
This training gave us the tools on how to approach leadership with concise plans and ideas to make serving people the main focus of our ministry. – Matthew Braswell, Treasuring Christ Church, Raleigh, NC
photo credit: Lindsay Love