Walnut Hill Community Church (Bethel, Connecticut)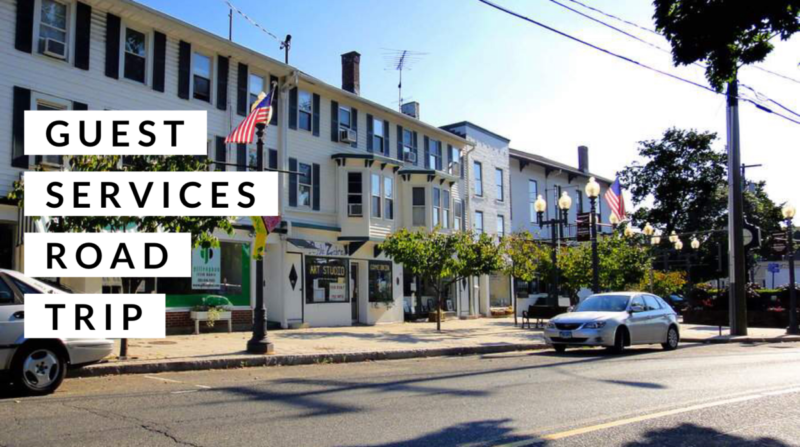 Each month, we revisit a series of posts called Guest Services Road Trip. We'll travel the country from the comforts of our couches, interviewing leaders who are in the trenches of ministry. Do you have an idea for GSRT destination? Have a leader I need to talk to? Want the inside scoop on churches that seem to be doing this hospitality thing really well? Let's talk.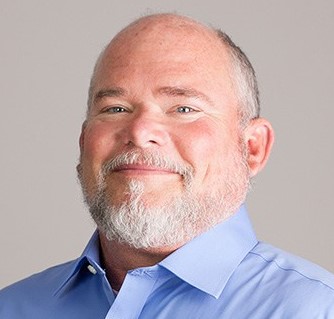 Bob Osborne has most recently served as the Guest Services Coordinator at Walnut Hill Community Church in Bethel, CT. He has been a part of Walnut HIll for the last four years, but has stepped down from his role effective January 11, 2019 (tomorrow, as of this publication date). I talk to Bob more about his transition at the end of this post.
Walnut Hill is an Evangelical, Bible-based church, devoted to igniting a passion for Jesus wherever they go. They are made up of people of all stages in life coming together to bring revival to a hurting world. WHCC has 2,000 people worshipping across four locations.
What are the top three books you've read on the topic of guest services and/or volunteerism?
The Holy Bible, Be Our Guest (Theodore Kinni / Disney Institute), People Are the Mission (Danny Franks)
What does your training process look like for your First Impressions volunteers?
Since the First Impressions concept is relatively new at our church (launched in September 2018), we spent the summer communicating our newly adopted "First Impressions" vision to all of the newly created or reorganized areas, posts, and positions at our main campus. I found that there was resistance found when the vision wasn't even partially grasped, and full-fledged support where it was. Therefore much time had to be spent getting the basics or "plumb-lines" across to my teams, evaluating leadership skills and recruiting to fill the apparent voids created by this change.
Looking back, I think I rushed the First Impressions implementation to meet the start of a new ministry season. Lack of unity of purpose caused a dip in enthusiasm, which greatly diminished the "Grand Opening" excitement, which affected recruiting.
How is your First Impressions Team structured? 
The volunteer portion of our team is divided up by building area at our central (and largest) campus – Parking and Exterior Building, Children's and Discipleship Wing, and Fellowship Mall which includes the Cafe, Family Resource Center, Gathering Hall and Worship Center. Three Team Leaders, one from each area, which reports, as needed, to me. Under each Team Leader are greeters and welcome staff that can serve and be trained interchangeably – even in Parking. Parking has staff at the entrance, those for traffic flow, and even specific personnel stationed at the Guest Parking spaces.
What is a challenge you're currently facing on your First Impressions team?
Staffing and the spirit of volunteerism. Most non-profits have been affected by a drastic dip in volunteers. The competition for the one thing we can't seem to get more of – time – is formidable. Although I have no data to support this, it seems to me to be getting worse with each generation and needs to be consistently addressed by the church.
How do you define success on a weekend…either personally or professionally?
I define church success as "number of lives wholly given to Jesus Christ." Loving every person who attends our church, with the love of a Savior that gave His life for us who love and accept Him as King, is a success every time the church opens their doors.
You recently announced that you would be entering partial retirement, and you're stepping away from your role at Walnut Hill in January 2019. As you look back on your time there, what is the one moment (or season of ministry) you remember with the most fondness?
There are many fond memories. I think the dearest moments to me are when the plan finally comes together. We spend so much time in thought, prayer, and research to create a process that will perfectly fit the challenge at hand. And then you see, first hand, that it's life that gets affected.
One instance of this was recent, when a young, single dad had just picked up his son from our Children's Square after the 11:00 am worship service – a place of chaos and the ultimate in security concerns, shouted at me "It's you! I've been looking for weeks for you!"
Since I feel I'm always there at the church, and very visible, I had no idea what he was making this commotion about finally finding me. When we had a chance to get nearer to one another, he embraced me, and said he had received a Thank You for Visiting card from me several weeks ago which included my business card with my photo on it (something I learned to include long ago in business – I highly recommend you try it). He had been looking at every gray-haired, balding man in church but couldn't find me. He wanted to thank me for the welcome he and his family got at the Welcome Spot by one of our team, and also the card and email that followed. He said he had been to other churches, but "never felt loved and accepted" like at Walnut Hill.
You are helping your former volunteers and fellow staff members navigate your transition, and preparing them for the next leader. What are the most important things you want them to remember as they prepare for this new season?
The first is to remember the vision. Through much thought and prayer, ground yourself in the vision you have, plant your heels firmly on it, and then convey it with conviction and authority to your team. Once communicated, show how all of the actions you take firmly reinforce that vision. If an action doesn't, admit it, delete it, and move ahead.
Secondly, don't panic. The Lord revealed to me in a mighty way that it is His church and He has things under control. Work hard, and he'll use us in a mighty way, but it's never up to us. He can do anything He wants, whenever He wants. That leaves us the freedom to "be anxious about nothing" (Phil. 4:6).
We have a lot of readers who would consider it an honor to pray for you and your wife as you enter this next chapter of life and ministry. Can you give us a few specific things we can pray for you?
Please pray as Debby and I will both will be entering a new page of life in so many ways. We both have experienced "work harder than anyone else to succeed" upbringing and employment situations — Deb as a Global IT Specialist for almost 35 years, and me as a retail sales manager for 19 years and then twenty more years in lay ministry. I imagine we'll need to learn how to slow down a little, yet never say we're finished.
Also please pray for the Lord's will in our lives as He brings us to a place where we might best use the gifts given us. While we are committed to being nearer to our kids in the Lake Norman area of North Carolina, we are praying we might find a new church home that can put us to work for the Kingdom.
Disclaimer: FTC watchdogs want me to tell you that if you order a resource from a link on this page, I may receive a small affiliate commission from Amazon. If that bugs you, feel free to bypass my link and buy from a vendor of your choice. But still: buy it. I only promote items that have benefitted me and that I believe will benefit you.