Multi-Site: Guest Services and Launching a New Campus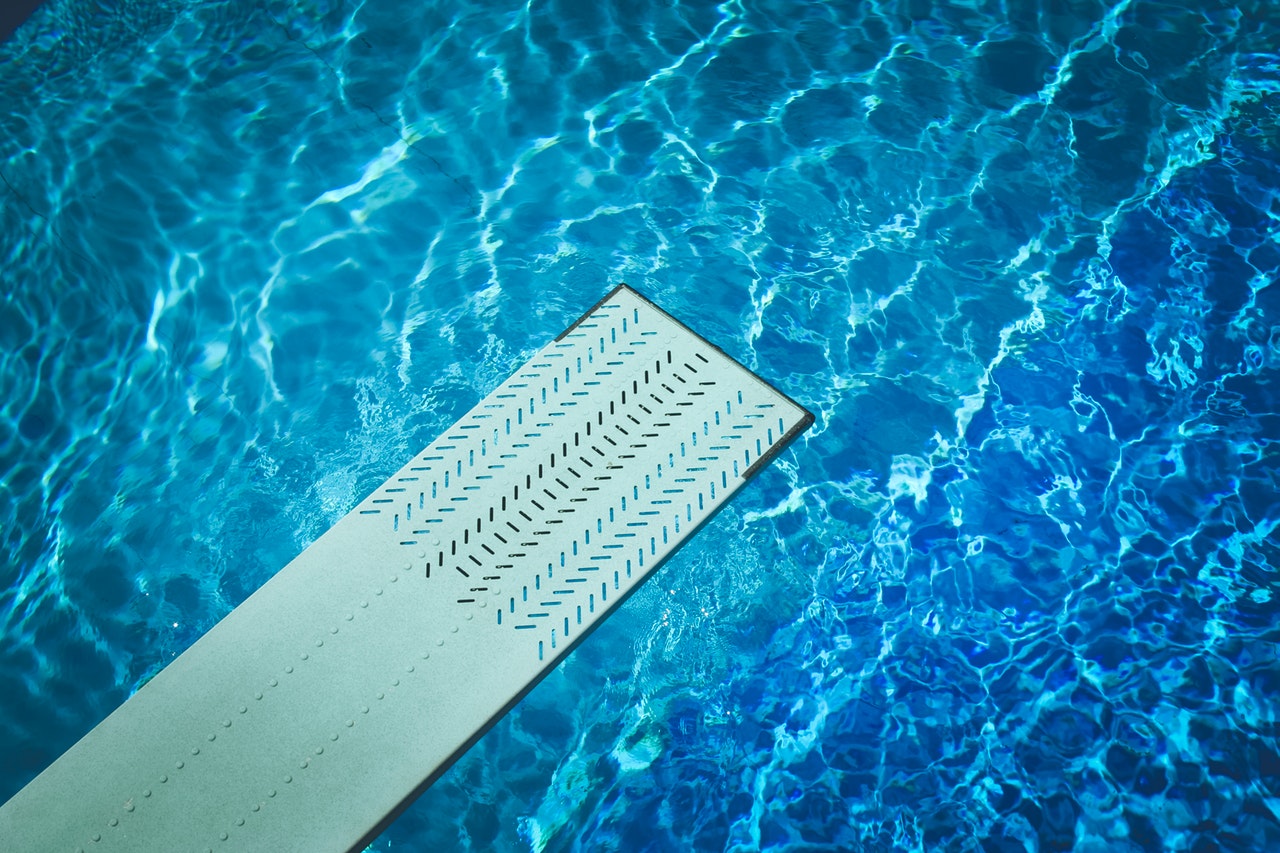 Last Sunday saw the public launch of our tenth Summit campus (twelve, if you count our prison campuses). As you know, there are roughly a billion moving parts that go into a campus launch, give or take a half-million. Entire books have been written on how a campus comes to exist. But today we'll explore the specific role that our central guest services team – the team that I lead – plays in the launch of a campus.
One quick note: I try to keep blog posts as evergreen as possible so the content is fresh no matter when you access it. However, for simplicity's sake, I'll use a few dates that center around January 13, 2019…our launch date for the Garner Campus. Also, the "phases" below aren't necessarily linear. Some phases overlapped, parts of phases might have started or finished earlier or later than another phase, etc. Try to keep up, kids.
Phase one: who's in charge of what?
I'm grateful that we have a strategic development team (SDT) that oversaw much of the initial planning and execution of Garner. Their work began a year ago as they explored potential locations for a new location. For us, large blocks of current attendees commuting from certain ZIP codes are a first flag that a new campus may be helpful or necessary (to be clear, our driving motivation for new campuses is not for sake of convenience for the attendee, but rather that our people can be the church in their community and "serve where they live.") The SDT then worked with our facilities team to identify and secure a location, the finance team to secure a launch budget, and all of our weekend ministry teams to put together the building blocks in advance of launch. They also gave a ton of leadership to the initial interest meetings and pre-launch services.
This is obviously not a launch structure we arrived at overnight. The majority of our campuses launched prior to the existence of an SDT, so back out some elements of the above plan, throw in a good bit of chaos and confusion, and you will have an understanding of where we came from.
For my team's part, we were charged with determining the best plan for guest services (systems and volunteers) at the new campus. That involved an initial walk through in late summer 2018, a proposed supply list based on the footprint, layout, and specific needs of the campus, and an initial budget that encapsulated what we believed it would take to get the campus off the ground.
Phase two: assemble and train the core.
While our team wasn't involved in the initial Garner Campus interest meetings (a series of events to cast vision, reveal the details we knew, and determine viable candidates for the core team), we were involved in the eight weeks of pre-launch gatherings from mid-October through early December. Those gatherings took place on a Saturday evening at another Summit campus in proximity of the new launch site. Those gatherings functioned as a regular worship service – we live streamed the sermon and used a combination of worship volunteers and eventually the Garner staff worship leader. But we also used those gatherings to build community among the core team (popcorn hangouts and chili cook-offs), help them discover the areas where they could serve (trainings were offered after many services), and pray specifically for the needs of the launch.
My team's role in pre-launch was to lend counsel for how guest services would work in a largely non-public gathering. We wanted to build in the ethos of guest services from the beginning, even if this service wasn't necessarily designed for people new to the Summit. We also faced the challenge of only having a single service each week, so attend one, serve one was impossible.
So our volunteer team mostly involved a rotation of people who would take turns serving as a skeleton crew, covering the basics of the guest services team: staffing the first time guest tent, manning the doors, serving as a seating team, and distributing communion and collecting offering. This also gave us the opportunity to see where certain people found their sweet spot, setting us up for their future role post-launch.
We also led the First Impressions Training that took place after one of the pre-launch services. This was a requirement for anyone who planned to serve on the FI team, and highly encouraged for anyone who was going to be a part of the launch. 60% of the people who attended the pre-launch gathering that night stuck around for the training.
Phase three: find a staff team.
We typically start the exploration phase without an identified staff team. That means that our Campus Pastor (full-time), Associate Campus Pastor (full-time), and kids, student, worship leadership, and administrative report (full- or part-time, depending on need), aren't even in existence as the campus launch conversations are getting started. We did bring a Campus Pastor on board just prior to the start of the pre-launch gatherings, but other hires came on in the weeks that followed.
For my team's part, we partnered with our executive team to begin looking at names and resumes of potential Associate Campus Pastors (ACPs) – the staff member that is usually charged with leadership of guest services, among other things. We vetted potential hires, sat in on interviews, and gave recommendations based on perceived competence and cultural fit.
In this instance, our ACP turned out to be a guy that was a part of our apprenticeship program, and helped to lead the guest services team at our broadcast campus. Corey came with a lot of experience under his belt, the Summit DNA was already baked in, and he had a demonstrated passion for leading volunteers and building guest-friendly environments.
Phase four: coach the leaders.
As mentioned, our ACP came in with previous exposure that was immensely helpful to his on-boarding process. I worked with him pre-launch to develop plans for vehicle and pedestrian traffic flow, volunteer placement, team structure, best practices, etc. As the designated buyer for guest services supplies (see phase one), I already had most of our supply list underway by the time Corey came on board. But we worked together on identifying last-minute items and post-launch needs.
From the pre-launch services, I identified potential names to serve as shift leaders and team leaders, but asked Corey to make the final decision once he came on board. We immediately invited his two shift leads to be a part of our High-Capacity Volunteers Cohort, which begins just ten days after launch. That will immerse these two leaders into an eight-month reading and training program that will help cement the guest services DNA into their leadership.
Had Corey not had previous staff experience, the HCV Cohort would have been a requirement of his first year of employment, as would an intensive "Connections Boot Camp," which simply covers all the practical parts of the job (how to request supplies, how to lead volunteer trainings, how to submit reports to the central office, etc.). And as with all guest services staffers, he will be a part of a monthly round-table meeting with me to explore further training, troubleshooting, coaching, and alignment of the DNA of our campuses.
Phase five: be present.
Our central ministry team's goal is to be at every service for the first six weeks after launch. We'll be there for both morning services and most – if not all – of set up and tear down. The goal here is not to take over and lead, but to serve and be a right hand to our campus staff counterpart. While a lot of our core team got to know my face during pre-launch, the person I want them interacting with and hearing from at the time of launch is not me, but Corey their ACP.
The first six weeks post-launch is a critical time to reassess the plans we had on paper and make course corrections as needed. I'm available to maintain a 30,000 foot view and see how volunteers, systems, and processes work together to support the overall campus. And I can debrief with Corey the week after each service to help troubleshoot.
Beyond the launch, the Garner Campus will fall into my normal weekly rotation of campus visits. I'll be there every couple of months or so to check in, be a cheerleader, and bring coffee.
So, to summarize:
Think of my team's central role like the owner of a car: in the initial phases, the central ministry team sits in the driver's seat, determining the direction on everything having to do with guest services at the new campus. As we hire staff – especially the ACP – we invite them into the passenger's seat and let them know where we've been and where we plan to go. The closer we get to launch (and in the initial weeks after launch), we switch seats and I give advice on routes, necessary detours, and how to avoid crashes. And then once the ACP is comfortable behind the wheel, we turn over the keys completely.
If you've made it this far, congrats on sticking through an unusually long post. Again, this is a way to do a campus launch, it's not the way. We'll continue to learn better practices going forward, we'll continue to make changes in our structure and philosophy. But what we've found is that by evaluating each launch, we streamline for the next time.
If you're in a multi-site church, what role do you play in launching new campuses?