What's New In Your New Fall Season? (part one)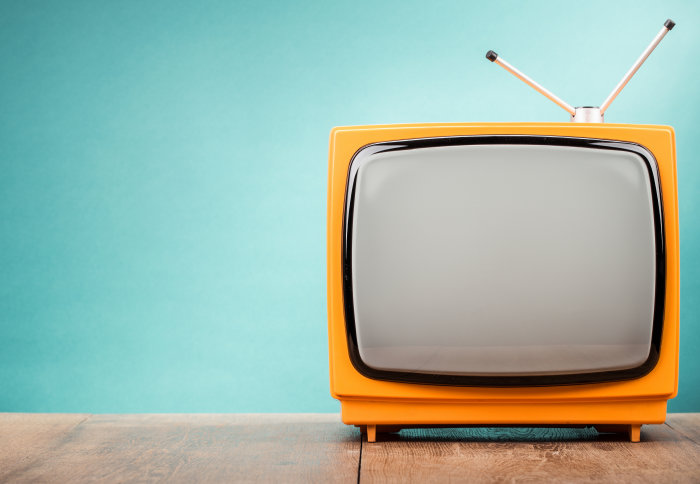 Listen up, youngsters: Uncle Danny wants to tell you a scary story.
Back in the dark ages before Netflix, we had a thing called "Must See TV." It was a trope by one of the major networks (a network was kind of like Netflix's less-cool grandpa) that meant you had to stay home and tune in at a time they told you, so you could watch a particular show and have something to talk about in middle school the next day and thereby raise your cool points. Dinners were cut short and bedtimes were pushed back in order to accommodate the box in the living room. (In a worst-case scenario, you could attempt to program something called the VCR, a device too terrible to talk about right now and I'm sorry I even brought it up.)
Must See TV was a close relative of New Fall Season, where networks rolled out most of their new shows for the year. New Fall Season was preceded by weeks or months worth of previews that were designed to get you excited about the upcoming programming. Some New Fall Season shows were winners, some…not so much. But as sure as the clock and the calendar, you could count on a new batch of TV shows popping up about three weeks after school started each year.
As a kid, I loved New Fall Season almost as much as I loved shopping for a Trapper Keeper I mean general school supplies. I remember the anticipation, the excitement, the feeling of what-will-be-the-new-thing-that-me-and-all-my-friends-love? It's a feeling that scrolling Netflix for hours on end just doesn't give you. We didn't have 917 cable channels and 1.2 billion options on streaming services. We had three networks and PBS, and we liked it.
I have good news: New Fall Seasons haven't gone the way of the cathode ray tube. Churches and volunteer teams still have them. It's a sometimes-unspoken rule that as sure as the calendar flips to August, your congregation in general and your volunteers in particular will flip their mindset off of vacation and back in the game.
But here's the question: are we taking advantage of that natural mindset shift? Are we creating anticipation on our volunteer teams? Are we rolling out new programming, resetting standards, and restating our values?
The New Fall Season in coming, like it or not. In part two of this post (coming next week) I'll share some ideas for how you can build anticipation with your teams and get them ready for the attendance surge that's coming.