Multi-Site: Avoiding "Corporate Syndrome"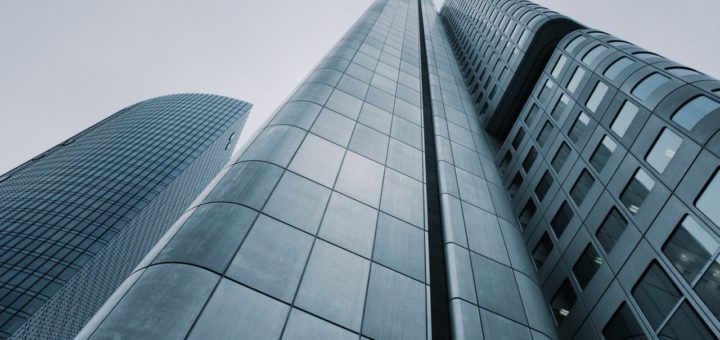 I've mentioned before that I serve in a central staff role at a multi-site church. That means that I coach all of our Guest Services staff members at our campuses.
As you can imagine, that type of role brings an inordinate amount of fun. I get to work with some of the best young leaders our church has to offer. But if there's a frustration with this type of multi-site leadership, it's what I call "Corporate Syndrome."
Corporate Syndrome reveals itself when I make a campus visit. In full disclosure, most of our Guest Services volunteers don't know who I am. But from the volunteers or regular attendees who know me, I'll occasionally hear something like this when I show up:
"What are you doing here?" (Thanks. Lovely to see you, too.)
"Who's in trouble / What have we done wrong?" (You. Everything. Get out.)
"You coming to inspect us?" (Yes. Pipe down and line up in formation.)
"Uh oh. Corporate is here."
I've gotten all of those questions on multiple occasions. And while the tongue-in-cheek answers mostly stay in my head, I still don't have a good comeback – even a mildly sarcastic one – for the last question. Because that one just stings a little. Yes, we're a large church. Yes, multi-site can allow an "us vs. them" mentality to creep in all too easily. But my prayer is that our central team's posture is one of service, not that of a totalitarian overlord.
Whether or not you're in a multi-site role, and regardless of the size of your team, you're eventually going to get a question that sounds a little like those above. So how do we avoid "Corporate Syndrome" in our leadership roles?
Be present. A lot.
My goal is to visit a different campus each weekend. That changes occasionally when times like campus launches or site-specific troubleshooting gets me off schedule, but for the most part I want to be on a constant rotation and visit every campus every 8-10 weeks. That puts me on site 4-5 times per year, which makes it a little less weird to see me pull up.
[related post: Why I Am a Church Hopper]
Keep your agenda light.
If you try to make it a Really Big Deal every time you show up, it's going to feel like a Really Big Deal every time you show up. Sure, there should be some purpose behind your visit (an annual signage refresh, eyeballing a volunteer training, etc.), but reserve the white glove tests for the rare occasion. The majority of my visits are "pop in drop ins." I may indeed need to accomplish something, but I don't roll in with an entourage, spreadsheets, and cardboard boxes to send the ne'er do wells packing.
Avoid coaching more than one level down.
Coaching should happen on most visits, but it needs to happen with the staff member who is either a direct report or your counterpart. Do not position yourself as the surrogate know-it-all who is going to right the ship. That erodes the credibility in your campus leader, and it makes you out to be a jerk.
If a volunteer does happen to ask me about policy or a system or a whatever, I always try to defer to the campus leader and immediately bring them into the conversation. I haven't always hit that 100%, but it's a goal I strive for.
Thank and encourage at all levels.
That volunteer may not know (or care) who you are. Or they may know that you're "in charge." Regardless, stop. Talk. Make eye contact. Smile. Listen. And when it's done, thank them for their service.
When appropriate, follow up that verbal thank you with a written note later in the week. ("Hey John, it was great to catch up with you for a few minutes on Sunday. It's always nice to see you in your element serving our guests. Thanks for the way you step up and sacrifice your personal comfort every weekend so our guests can be comfortable. I appreciate you!")
Build up more than you tear down.
The quickest way to make your campus leader dread your presence is to start pointing out what's wrong. Again, coaching needs to happen. But make it a discipline to point out as much (if not more) things that are working than things that need to be fixed. Am I always successful at this? Nope. But it's a discipline I've been trying to craft.
[Related posts: Don't Fix It On Sunday. How Does Multi-Site Feedback Work?]
Ask questions in the moment. Save your feedback for later.
Good questions are key. We can't assume we know why a volunteer or a staff member or a system is working the way it is…we need to ask. Get the story. Hear some stats. Gather as much info as you can about why a decision was made before you criticize the decision.
And then if feedback (positive or negative) is required, save it until at least Monday. Send a brief email or schedule a lunch to talk through what you observed.
Serve.
Want to endear yourself to a campus team quickly? Throw on a parking vest. Grab a stack of worship guides. Change the bag on a full trash can or sweep the bathroom. If you're going to be "in the way," be in the way by being a help. And don't pester your campus staff by asking where they need help. Just jump in and help. There's a bonus reward here: you can show how it's done by demonstrating it, not by openly rebuking or correcting.
And by the way: don't serve because you want to be thought of as a good leader. Serve because that's just what good leaders do.