Grace Point Church (Bentonville, Arkansas)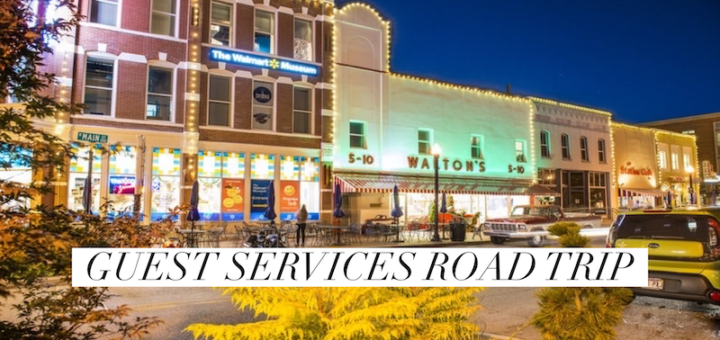 Each month, we revisit a series of posts called Guest Services Road Trip. We'll travel the country from the comforts of our couches, interviewing leaders who are in the trenches of ministry. Do you have an idea for GSRT destination? Have a leader I need to talk to? Want the inside scoop on churches that seem to be doing this hospitality thing really well? Let's talk.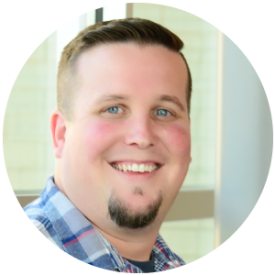 Wade Bryant is the Associate Pastor of Spiritual Formation and Member Mobilization at Grace Point Church in Bentonville, Arkansas. Grace Point is a place for those who have given up on the church, but haven't given up on God. They are a single-site church with 1,250 in attendance each weekend.
Wade has been at Grace Point for ten years. Want to know more about his ministry? Get in touch with him via email.
What are the top three books you've read on the topic of guest services and/or volunteer culture?
Volunteering (Leith Anderson and Jill Fox), Becoming A Welcoming Church (Thom Rainer), Everybody Always (Bob Goff)

What does your training process look like for your First Impressions volunteers?
We recently went through an overhaul on our team called Reimagined, because we wanted to elevate the importance of what each of them represent for a person walking through our doors. All of our teams came to that and were inspired, activated, and armed to carry out this new ministry. Practically, we have five steps.
1. Ministry Grid on-boarding that happens after someone expresses interest.
2. They are connected with an Advocate (church member that has leadership over that area) and they shadow them (I Do, You Watch).
3. They do together one week.
4. They do and the Advocate watches.
5. If they feel like that is where they are called to serve, they are released for ministry.
How is your First Impressions team structured? Do you ever release First Impressions volunteers to lead in other ministries?
Our Community Care and Global Advancement Pastor has directional oversight for all the Team Leads. The leads include myself (Wade) over Ushers & Gathering Hosts inside the Worship Center, and additional leaders over Greeters (Doors & interior), the Welcome Center (Newcomers Corner), Registration Team, Cafe, Security, and Parking. ALL of those teams have advocates (lay leadership) that are leading from the streets to the seats. As a part of our Reimagined, we really have a desire to see people serving in their area of giftedness, so we spend a lot of time getting to know our people and their strengths and leaning into the Spirit's leading.
Talk about your assimilation process. What specific steps do you have to move someone from first-time guest to follower of Jesus?
We just recently went through Intentional Churches to start processing through our Engagement Pathway. We have made great strides in this area, but are constantly tweaking to improve. Through our Reimagine we identified the need for personalization throughout. Now we have point people throughout all the touch points that are identifying potential guests, leading them to the Newcomers Corner, getting them a gift and a coffee, help walk them to Check In for kids, and eventually get them to the Worship Center where they are engaged by Gathering Hosts. In addition, we send them a letter the next week and they receive a phone call to further engage them.
Is First Impressions a "silo ministry" in your church? In other words, does your discipleship team, kids team, worship team, mission team, etc. view it as an essential part of "their" mission?
I believe all of our teams see the mission and value of our First Impressions team. Without the team's personal engagement with guests of all ages, every ministry knows that by the time they get to another area that morning their overall attitude, feel, and demeanor could be affected. It all comes in communication of the WHY of the Ministry and the value that each of them hold for the greater Kingdom work.
What is one of your best practices / ministry hacks that you're especially happy with?
We have recently added a "Gathering Host" to our team. Their goal is to have one to three in-depth conversations with guests to really get to know them and allow them to feel more at home after they sit down. They have a "What's next?" mentality and they are always thinking about what happens after the initial experience to make them feel known and loved.
In addition, in the last few months we've been very intentional with integrating a younger generation into our Greeter & Usher rotation. Everyone had been 40+ on this team, but we have now seen about 20% of our team shift to 30 and below.
What is a challenge you're currently facing on your First Impressions team?
We have several "entry points" into our building and because of that, we have one set of doors where people can walk in and walk out without seeing some of the things we have to offer, like coffee and the Newcomers Corner. We need to restructure our lobby to make that visible to ALL entry points.
What has been one of the biggest mistakes you've made in leading your team and/or implementing a guest services culture?
Our biggest mistake was that at the beginning as we got First Impressions off the ground, we treated it as a dumping grounds for "everyone else" and didn't truly capture the importance of the ministry. Because of that, vision didn't catch and the ministers serving in those areas did not know the value of their roles.
What is an idea you'd like to experiment with or implement over the next six months?
We are currently exploring an interactive "What to Expect" experience on our website where people can virtually explore where to pull in, park, walk through the doors, check in their kids, get free coffee, find info on newcomers, and grab a seat. This would also include a place to pre-register their kids so that they can be greeted by name and feel welcome and loved in a streamlined way.
Disclaimer: FTC watchdogs want me to tell you that if you order a resource from a link on this page, I may receive a small affiliate commission from Amazon. If that bugs you, feel free to bypass my link and buy from a vendor of your choice. But still: buy it. I only promote items that have benefitted me and that I believe will benefit you.