2019 Year in Review: Books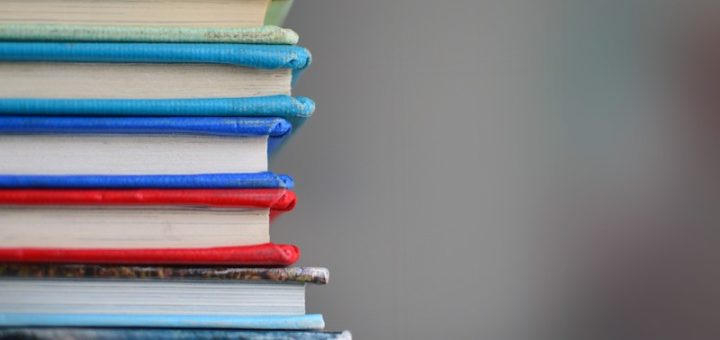 The end of the year means you can't throw a tin of homemade Chex mix without some well-meaning blogger sharing the best books they read over the past twelve months. And since I consider myself a well-meaning blogger and I love some homemade Chex mix (especially my wife's recipe, which includes a hint of dill and extra peanuts and officially makes things Christmas around our place), here's my list.
See all of them on Amazon, and then check my descriptions after the jump.
All That's Good: Recovering the Lost Art of Discernment, Hannah Anderson. In a world of hot takes and snap judgments, Anderson's book was a refreshing cup of cold water. See my Top Ten Quotes post.
Carry Me Home: Birmingham, Alabama: The Climactic Battle of the Civil Rights Revolution, Diane McWhorter. Growing up north of Birmingham (and spending a lot of time there this year for the SBC Annual Meeting), I wanted to know more of her history. McWhorter takes a very deep, 600+ page dive into the Civil Rights movement.
The Cross of Christ, John R.W. Stott. Dr. Stott is the kind of author and pastor whose writing doesn't cause you to simply learn more, it causes you to worship more. Warning: you can't read this in more than 4-5 page chunks. See my Top Ten Quotes post.
Excellence Wins: A No-Nonsense Guide to Becoming the Best in a World of Compromise, Horst Schulze. The best guest services book I read this year, Schulze (finally!) puts his decades of knowledge to the printed page. See my Top Ten Quotes post.
The Gatekeepers: How the White House Chiefs of Staff Define Every Presidency, Chris Whipple. I loved The President's Club, the story of how the members of "the world's most exclusive fraternity" relate to one another. Whipple does the same for Chiefs of Staff from Nixon to Obama. This is a surprising page-turner.
Leadership as an Identity: The Four Traits of Those Who Wield Lasting Influence, Crawford Loritts. All leaders – especially those in the church world – need to spend some time with this work by Dr. Loritts. See my Top Ten Quotes post.
Quiet: The Power of Introverts in a World That Can't Stop Talking, Susan Cain. Introverts need this book to know they're not alone. Extroverts need this book to understand the introverts around them. See my Top Ten Quotes post.
The Road Back to You: An Enneagram Journey to Self-Discovery, Ian Morgan Cron and Suzanne Stabile. You bet I jumped on the Enneagram train. Cron and Stabile give a quick look at the highs and lows of all personality types.
What the Dog Saw: And Other Adventures, Malcolm Gladwell. I mean, it's Gladwell, for crying out loud. This is a collection of some of his best posts from The New Yorker.
Women of the Word: How to Study the Bible with Both Our Hearts and Our Minds, Jen Wilkin. I'm not a woman. Roughly 50% of you aren't either. But Wilkin's book crosses gender lines and teaches us all how to be better students of God's word. Read this and dive deeper.
---
What's on your top ten list from this year? I'm currently shopping for my 2020 list, and I wanna know. Comment below.
---