Church Leaders: Plan Your Christmas in Ten Minutes.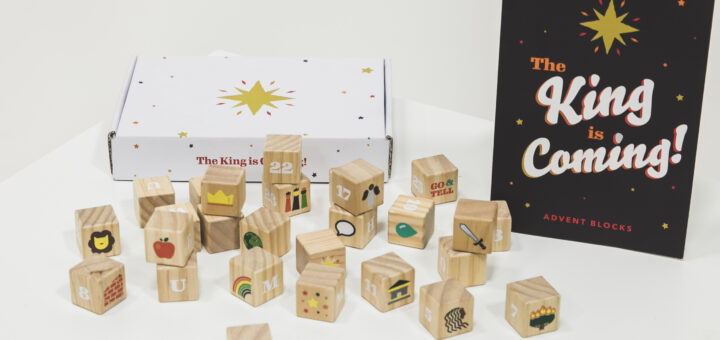 The crazy thing about Christmas is that it shows up every December 25. As church leaders, we're often scrambling at the last minute to provide or point to quality resources for the people in our congregation.
This year, I have a solution.
Back in 2020 I told you about my friends Clayton and Kristen, who came up with a concept called Advent Blocks in their living room. They wanted their daughters to know that Christmas was about more than just presents. They designed a prototype, another friend named Chris wrote the accompanying devotional book, and two more friends named Brian and Lindsey created the designs.
What started as an idea on the couch exploded into 5,000 families using Advent Blocks in the first year.
This year, they're making it even easier for you to get Advent Blocks into the hands of your families.
Introducing the Church Discount Program.
It's three steps, it includes huge savings, and it's no-risk easy-peasy for you.
Step 1: sign up. Just fill out a form and you'll get a link for your congregation to use. That allows them to purchase Advent Blocks at a 30% discount, or as low as $19.99 per set.
Step 2: tell your church. The team will provide social images, videos, and sample emails. You promote it. That's it.
Step 3: distribute the blocks. All kits will be shipped to your church in early November, giving you time to distribute them to those who purchased them.
…and that's all. Signing up doesn't cost you a dime, there's no obligation for anyone in your church to purchase, and it's a huge win for equipping families in your church to share the message of Jesus with their kids this Christmas.
But hurry. As they say, supplies are limited, and I expect this to explode again.
If you're still not convinced, can I give you my own endorsement? I told you that last year, 5,000 families used Advent Blocks. We were one of those families, and it was the first Advent guide that actually worked for us. Our ten-year-old loved it, we did not dread it, and it was thoroughly rooted in pointing us all towards the gospel. We bought a set for ourselves, and we bought more sets for each of our adult kids and our (ahem) future grandkids.
That's why I'm passionate about this: I know these people, I've used this product, and I believe in their vision.