Danny Recommends: Flash Papers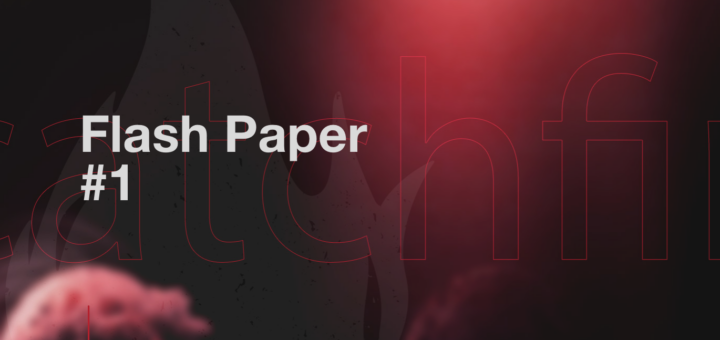 Every so often we dip our toes into a series called Danny Recommends:, posts that tip you off to the stuff that I…you know. The recommendations might be products for use in your ministry, resources that will help you develop leaders around you, or just fun stuff that you need. Want. Whatever. I have a full list of recommended books and such over at the Reading List, but these posts will go into further detail. For other posts in the series, check out the link at the bottom.
---
I've told you before about Jason Young's Saturday Rundown: a weekly list of curated posts, articles, and videos for leaders.
Today, I'm pleased to tell you that Jason has rebranded and expanded his site, now known as Catch Fire Daily. Saturday Rundown has evolved into Flash Papers, and you need to subscribe. Like right now.
Jason has worked with companies like Delta, LifeWay, Chick-fil-A, and FedEx to improve their customer service culture. He steered the Guest Services ship at North Point Ministries for a number of years. He's full of wisdom and insight, a ridiculously wide-read guy, and he encapsulates a lot of that into Flash Papers. You'll get a ton of bite-sized content from both business and ministry leaders, all of which will make you a better leader.
Oh, and while you're at it, you might as well subscribe to his podcast and pre-order his newest book (there'll be a Top Ten Quotes post coming later this summer!).
---
---
Disclaimer: FTC watchdogs will probably want to know that the vendors listed / linked above did not ask for this endorsement, nor did they provide me with free swag in order to do so. I'm just a really satisfied fan who wants to let you know about helpful things. I only promote items that have benefitted me and that I believe will benefit you. So there.