In the Land of Kyle and Cynthia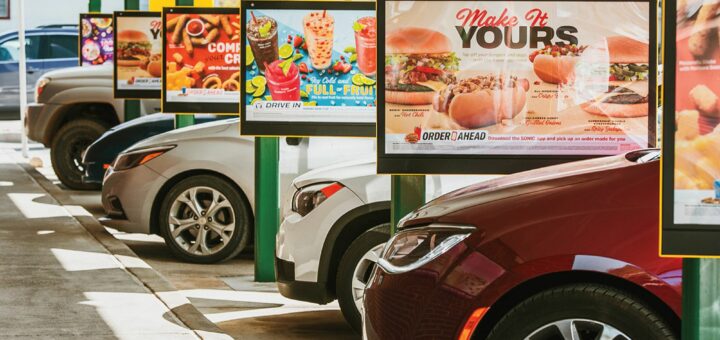 Recently I had the opportunity to run a special-edition Volunteer Headquarters for a group of our family ministry vols. Part of the plan was to come up with some special treats that went beyond the normal Clif Bars and Gatorades that populated the snack tables most days.
And if we're talkin' "special treats," it doesn't get much better than a Cherry Limeade from that American staple, Sonic Drive-In (seriously, if you live in an area of the country where the name of Sonic is not known, I feel sorry for you).
Because we were going to be ordering 20 large drinks at a specified time, I called a few days in advance and talked to Cynthia. I have no idea if Cynthia manages or runs the joint, but if she doesn't, she should be given the keys immediately.
She listened to my rather odd request and jumped into action. Her personality was sunshine and roses, and she assured me she'd have everything ready the right way, right on time. Because my exact day wasn't locked in, she suggested that I avoid their upcoming "dollar coney day," but told me that if I chose that day anyway, she'd find a way to make it work. She reminded me to order through the app so all the drinks would be half-price. (And for you Sonic fanboys who are yelling about me ordering large drinks rather than Route 44 drinks, Cynthia let me in on a little secret that – ounce for ounce – larges are a slightly better deal.)
In a follow up phone call, she went over everything again, confirmed times, orders, and my special request of no ice in the cups, but bags of ice on the side. And she was good to her word. On the day of pickup, Cynthia was there, behind the scenes, executing a ridiculously large order of 640 ounces of cherry lime goodness. My order was ready not just on time, but a few minutes early. By the time it was all over with, I wanted to see what it would take to bring Cynthia on as a part of our Guest Services Team.
But then…there was Kyle.
Kyle is not his real name, and I don't want to unnecessarily besmirch a young man who I'm sure is a good kid and loves his mama. But Kyle was assigned to bring out 20 large drinks and 10 pounds of ice, a few drinks and a few pounds at a time.
And let me just say that Kyle wasn't excited.
When he first came out, I asked him how he was doing. He told me that his day had been going great so far, until he had to carry all these drinks. I gave a bit of an apology because of that whole Enneagram 9 thing and I don't like conflict. Kyle told me that if he'd known what the day held, he would've called in sick to work.
Harmless banter? Probably. Indicative of Kyle's overall work ethic and attitude on life? Probably not. Again, I'll bet Kyle is a great guy, and he and I would've had a better conversation if there hadn't been all those infernal Cherry Limeades between us.
But Kyle was the yin to Cynthia's yang. She was "can do!" and he was "do I have to?" She gave service with a smile, he begrudgingly did his job and grumbled while he was at it.
Every day, we wake up and face a choice: we can be a Cynthia: warm and welcoming, happy to be helpful, and drawing people into our orbit. Or we can choose to be a Kyle: borderline grouchy, quicker to gripe than be gracious, and edging people out of our path.
As for me and my house, I want to be like Cynthia when I grow up.
---