The Full List of Our 2023 Training Opportunities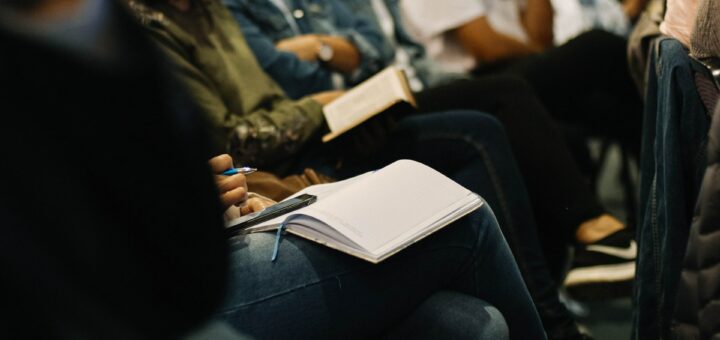 I have a confession to make: out of all of the meetings I sit in during a given calendar year, one of my very favorites is the day where we plan out the next calendar year.
I love the 11×17 blank calendars taped to the wall. I love the color-coded sticky notes that help us keep on top of what goes where. I love the trade-offs and the what-ifs and the planning and dreaming that goes into it all, because I'm a calendar nerd.
(You want to see a picture of those calendars, don't you? Yes. Yes, you do.)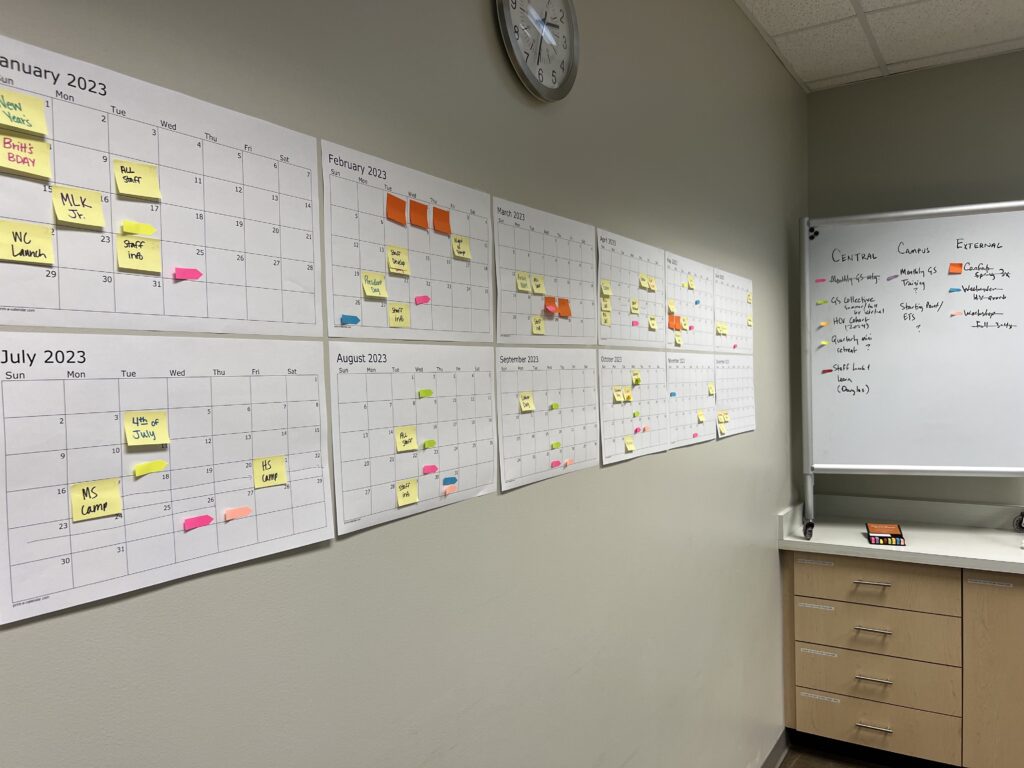 But I digress. Part of our planning involved our 2023 Training Calendar. One of our staff values is that we want to "show our work," meaning if there are potholes, pitfalls, and dead ends we've hit through the years, we want to help you avoid all of those things.
(And who knows, we might even share a decent idea or two along the way.)
The Summit's Guest Services Team – the group that I lead – offers three tiers of training each year. 2023 is coming soon, and since some of you have been asking, here's the skinny:
Guest Services Weekenders
What they are: a morning or evening event on site at The Summit Church, giving you a behind-the-scenes look at our Guest Services Team training, a glimpse of our team in action, and plenty of time to debrief and ask questions. The best part? Weekenders are totally free.
Who they're for: Weekenders are perfect for church staff and volunteers who are responsible for guest services or first impressions. Weekenders are limited to 15-25 people per event, depending on the date.
2023 dates: February 26, May 11, August 31, November 5
Sign up begins: right now!
More information: dfranks.com/weekender
One-Day Workshops
May 2023 update: read more about our One-Day Workshops schedule here.
What they are: we take one full day and dive deep into one single topic. We talk about the philosophy, theology, and practicality behind Guest Services; how to recruit, train, celebrate, and develop your people in Volunteer Culture, how to move your guests from connected to committed in After the First Visit, and how to create a hospitality culture in every crevice of your organization in Guest Services 2.0.
Who they're for: Workshops are designed for teams, so we encourage you to load up the van with staff or volunteers. Our Workshops target 40-80 people per event.
2023 dates: August 31, September 28, October 26 (specific topics will be matched with dates later)
Sign up begins: mid-May 2023.
More information: dfranks.com/workshop
Connections Confab
What it is: the Confab is a coaching network that includes three on-site visits to the Summit over the course of four months. We intentionally keep the numbers small so we can keep the conversation deep. We drill down on your issues with guest services, volunteer culture, assimilation, leadership development, multi-site, and more.
Who it's for: Confab is best for church staff members who are primarily responsible for guest services or volunteers, but our alumni include lead pastors, communications directors, worship directors, and even a couple of interns. Each Confab group is capped at 15 people.
2023 dates: February 1-2, March 22-23, May 21-22
Apply: applications closed in December 2022. (If you'd like to be added to the waiting list, click here.)
More information: see this post
Do random dates drive you a wee bit insane? Me too. Here they all are in chronological order:
Feb 1-2: Connections Confab session 1
Feb 26: Guest Services Weekender
Mar 22-23: Connections Confab session 2
May 11: Guest Services Weekender
May 21-22: Connections Confab session 3
Aug 31: One-Day Workshop #1 (topic TBD) / Guest Services Weekender
Sep 28: One-Day Workshop #2 (topic TBD)
Oct 26: One-Day Workshop #3 (topic TBD)
Nov 5: Guest Services Weekender
Of course, there's a little fine print here: all dates above are subject to change.
If you want to get notifications whenever sign up links go live, fill out the super quick form below.