Q&A: How Do I Address Sticky Situations in Guest Follow-Up?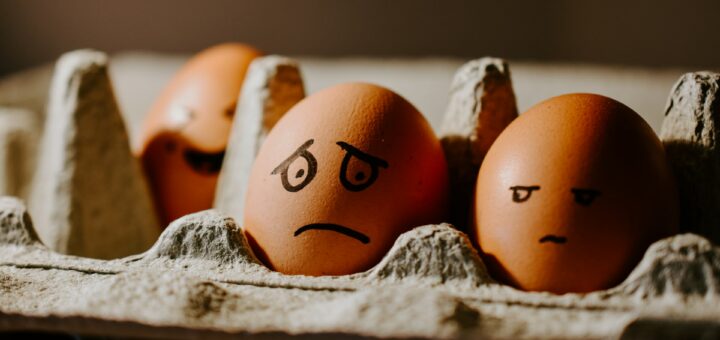 Q:
How do I address uncomfortable situations or conversations that sometimes arise when I'm following up with our first-time guests?
[name withheld, Hendersonville, TN]
---
A:
We've all been there: when you ask a first-time guest "How was your experience?" they actually tell you. And they're gut-level honest about it. And they don't pull any punches.
Since the question-asker didn't give me a specific situation, let me offer a concrete example that actually happened to me a few years ago. This particular guest didn't wait for our staff to call them. I met them on the sidewalk after they walked out of our auditorium for the first (and, spoiler: last) time, and they began peppering me with questions about our theology, philosophy, methodology, ecclesiology, microbiology, you name it.
I knew I was in trouble when the husband gave me a list of nationally-known pastors, and said, "I need a guarantee that your pastor will never quote any of these people from the pulpit."
(Stay tuned for more on that below.)
Here's how I typically handle those sticky situations:
1. Have a firm grasp on who you are.
This has to be established before you ever pick up the phone. We can call it knowing your church's identity or knowing the lane you're running in or knowing what God has called you to, but regardless, we do our community few favors when we pursue every idea or option that's in front of us. I've often said that our church is open to everyone, but it's not for everyone. We don't hand out a quiz at the door to see if your theology matches ours. You're welcome to come, to observe, to explore, to ask questions, even to argue a bit. But theologically, we know who we are and what we believe, and we can't (won't!) change that with the winds.
[related post: Your Alternate Agenda is Not Welcome Here]
2. Make sure you know where / why they're pushing back.
Let's say that a guest came to your church, you called to ask about their experience, and they begin to lambast the Sunday sermon. Was it actually the sermon? The pastor? The topic? Did it trigger another sermon from their previous pastor that was mishandled? We needn't be too quick to rush into an answer without asking good questions to make sure we understand where they're coming from.
[related post: Listen]
3. Identify with their angst when you can.
When we set up an "us vs. them" mentality simply because someone is being critical, we won't get too far in the conversation. If a guest is complaining about the style of music, I might say, "I understand where you're coming from. I'm on staff, and I don't like 100% of the songs we sing. But what I've learned over the years is that the church can't fully cater to the preferences of one person, and if I'm singing a musical style that resonates with a brother and sister in Christ, I'm happy to lay down my preferences for them."
[related post: Killing the Culture of Entitlement]
4a. Don't promise what you can't deliver.
When a first-timer asks for guarantees or lays down an ultimatum (using the example in the intro paragraph), be very careful to avoid saying things like "I'll look into that" or "It's not always like that." Doing so makes it seem as though a change is coming. And if #1 is true, it may not be. Don't bait-and-switch them in an effort to keep them.
4b. Be honest.
I've numbered these 4a and 4b because they're two sides of the same coin. Let me finally get back to the "list of preachers that my preacher will never quote" illustration. In that situation, I did not follow my advice of point #2. I did try to identify with the asker's frustration. But at some point in the conversation, I said,
"I will not tell you that our pastor never quotes any of those guys. He may quote them because he agrees with them on that point, but not the rest of their theology. He may quote them to set up a differentiation between the point he's making and the point they're making. And in addition to quoting pastors, he quotes pop stars and atheist philosophers and historical dictators for further illustration. So no, I can't promise you that he won't. But I can tell you that if that's a deal breaker, this may not be the best place for you to put down roots."
5. In all things, show grace.
If you're holding true to point #1, you will eventually see a first-time guest choose not to return (that was certainly the case in the "quoting pastors" couple). But we parted the conversation respectfully. I suggested a few churches in the area that might align with their requirements. And I told them that they were always welcome to gather with us again at any time, if they were able to lay down those preferences. As far as I know, they still haven't been back, but the point is, I hope they felt welcome to come back.
How do you handle sticky situations with a guest?
Want to submit an idea for a future Q&A post? Do it here.
---