3 Reasons Hazard Lights Work. (And 3 Reasons They Don't.)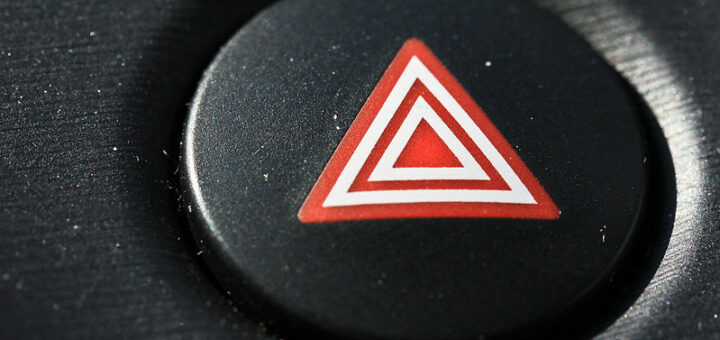 Over the years, I've mentioned the common vehicle hazard light in passing, but I've never spent any meaningful time talking about our why behind them. We don't view hazards as an on-again off-again, blink-and-you'll-miss-it, flash-in-the-pan solution, but as a key way to button up our first-time guest strategy.
Editor's note: I hope you're quite proud of yourself.
But hazard light puns aside, here is an overview of our hazard light strategy, a few reasons why the strategy works, and a few reasons why it doesn't.
Our hazard light strategy: an overview.
At all of our campuses, we give our first-time guests (FTGs) the option of turning on their hazard lights in order to identify themselves to our parking team. We place signs starting at the perimeter of the campus, alerting the FTG of that option. While most of our portable signage that we put out on the weekend has a black background, our hazard lights signs (and feather banners identifying the entrance) are a specific shade of blue. That blue serves as a subliminal "cookie crumb" to catch a FTG's eye and help them follow a pre-determined path.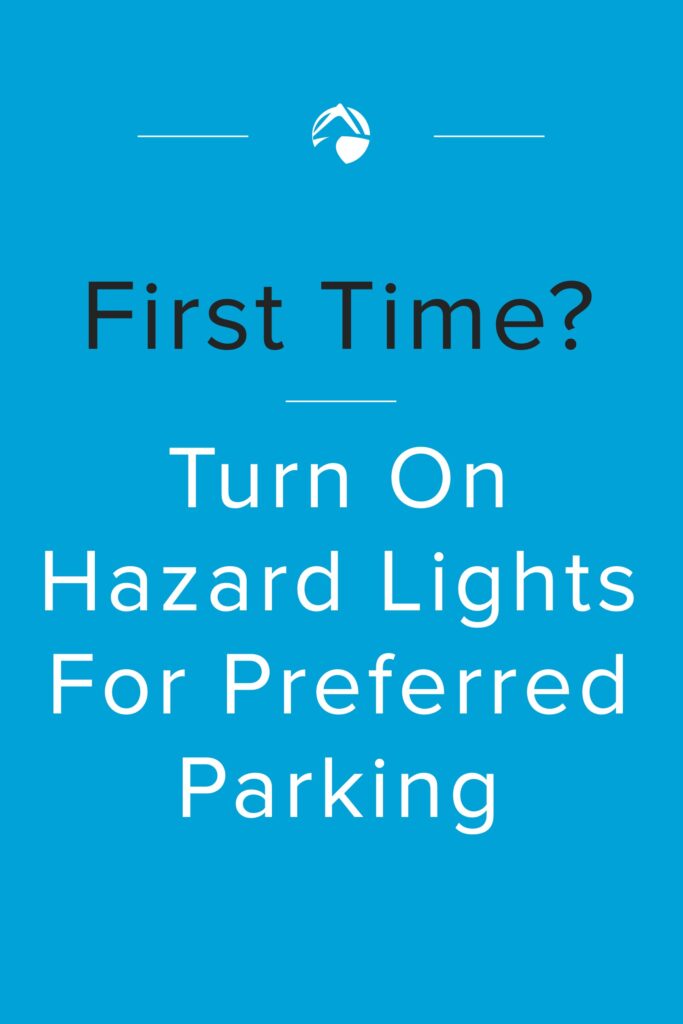 When a FTG hits their hazards, it makes our parking team spring into action. They direct the FTG to parking spaces that we've set aside for them (close to our FTG Tent and front entrance), and the parking volunteer engages with them as they get out of the car and helps them with their next step.
3 reasons hazard lights work:
They function within a larger ecosystem. The hazard lights signs don't function by themselves. They are accompanied by people, a system, and a plan.

They serve as a clear way for first-time guests to identify themselves. Signs are just one of many on-ramps that we give our FTGs. They don't have to choose it, but…

They help a confused guest get clarity. If they choose it, we'll give them step-by-step guidance from the street to the seat.
3 reasons hazard lights don't work:
Not everyone chooses to use them. I've asked the question of hundreds of attendees over a dozen years. Nearly 100% of people remember seeing the signs on their first visit. Roughly 50% obeyed the sign. (The other half thought we were a cult.) However, because they're one of many on-ramps, a FTG can catch up with us another way.

There's no skeleton crew to help interpret them. If there are no people, the signs don't matter. That's why your parking lot has to be covered all morning.

Signage is not plentiful enough – or positioned early enough – for a response. Most FTGs don't see the first sign. Maybe not the second one. But give them enough of a runway and enough second and third chances, and they'll flip 'em on.
What are your best practices to help a first-time guest identify themselves?
---