Deconstructing Criticism: Ask For It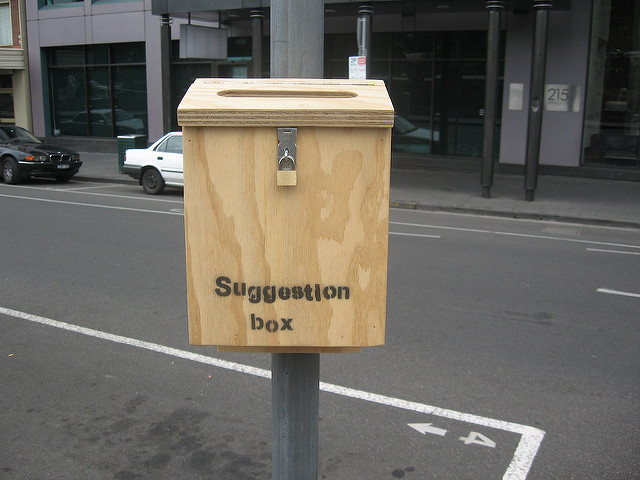 (This is the last in a five part series. Catch up on the rest of the posts below.)
What's the best way to get criticism?  Ask for it.
We ask for it every single week here at the Summit through our guest response cards.  Whenever a first time guest fills out a card, they receive a "thanks for coming" note along with a postage paid postcard that has four blanks:
This is what I noticed first…
This is what I liked best…
This is what I liked least…
This is what I'm most looking for in a church…
Now before you say, "You buncha pagan consumer creators!" go back and read this post.  Read it?  Okay, let's move on.
Asking our guests for feedback is the number one way that we know whether or not we're reaching them.  We've learned that if guests have a great experience, they'll tell someone.  We've also learned if guests have a bad experience…they'll tell someone.
What we want is for our guests to tell us. It's important to us that we know how things went on their Sunday visit.  If a Summit Kids worker was rude, we want to know it.  If a parking team member didn't seem to care, we want to be informed.  On the flip side, if the coffee was hot and the First Time Guest tent was a wow and the worship was amazing, we want to know that too.
Every time a stack of those cards are mailed in, I read them.  Every one of them.  Every.  Last.  One.  We post them on the bulletin board in the office kitchen.  We make sure they go out to Campus Pastors and ministry heads when appropriate.  The good, the bad, and the ugly…we want to make sure that it filters to the right place.
If you're a pastor, let me ask: Do you ask? Have you asked your people for criticism lately?  Do you assume things are going well?  Or do you simply keep your head in the sand and hope that there are no problems?
Ask for criticism.  It may be the best way possible to fix a problem before it becomes unfixable.
Other posts in this series: