"You Happy, Daddy?"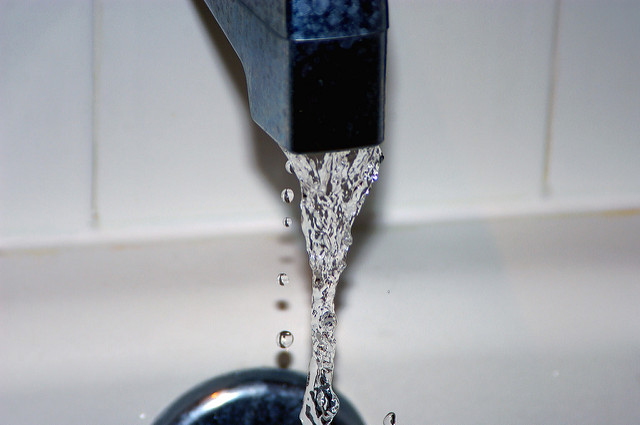 My little girl will turn three in August. She is the source of way too much laughter in our family. Her adorability seems to know no bounds, and she has her three big brothers, her mommy, and especially her daddy wrapped around her fingers.
Exhibit A: yesterday she and I were sitting in the van as the rest of the family had run into a store (Haven doesn't "run into" a store. She will "run around" a store, "run amok" in a store, or "run a store owner's nerves into the ground" in a store, but she never just "runs into" a store). So as she was sitting in the back seat, I hear
"I sorry, Daddy."
"Um. Okay. What are you sorry for, baby?"
"I sorry I ate my cwayons."
And sure enough, I look in the rearview mirror, and there she is, going to town on a Brick Red Crayola like it's a piece of buttered corn on the cob. (At least she had the decency to peel it first.)
But I digress.
There are other times when her adorability doesn't shine. There are times when the angelic halo gets a little tarnished and the horns start to come out. Take bath time, for example. Bath time is a delicate process around our house, because it involves a complex formula that includes 47 Bath Toys x 1 head of extremely curly hair + multiple girly hair products that I'm still not educated on ÷ dozens of primal screams when I try to comb the tangles out of aforementioned hair. By the time that process is over, she's a wreck, I'm a wreck, the bathroom is a wreck, everything is a wreck.
And add to that that she employs a trick known as "slo-mo inchworm" as we're going back to her room (think two-year old walking as slow as she can. Okay, slower. Even slower. You've got it.), and I'm usually pretty frazzled by that point.
I digress again.
It's in those moments where Haven is a pro at spotting my frustration (perhaps the clenched teeth and bulging forehead veins have something to do with tipping her off). And in those moments, she almost always says three words:
"You happy, Daddy?"
When she first started saying that phrase, I used it as an opportunity for a pious teachable moment. "No baby, Daddy is not happy because you are being disobedient. You splashed water out of the tub onto the floor. You wouldn't get out of the bathtub when I told you to, and I know you can walk faster than what you just did. So no, Daddy isn't happy at all. You need to be obedient."
But at some point over the last couple of months, my own Father convicted me with my words. He reminded me that my own obedience isn't a prerequisite for his joy over me. My ability to walk the line doesn't mandate his kindness towards me.
Before I knew him, he knew me.
Before I looked for him, he pursued me.
And even now when I'm willfully disobedient to him, he loves me.
He's happy with me.
And so I'm training myself with my daughter. Do I want her to be obedient? Yes. But for her joy more than my own. My role is not to shame her into obedience by dangling my love in front of her like a carrot on a stick. My role is to love her on her good days and her bad days and her slo-mo inchworm days.
My goal is to listen for my daughter to say, "You happy, Daddy?" and be able to respond truthfully, joyfully, authentically:
"Yes baby. Daddy is happy, because your Daddy is glad you're his little girl."
The Lord your God is in your midst, a mighty one who will save; he will rejoice over you with gladness; he will quiet you by his love; he will exult over you with loud singing. (Zephaniah 3:17, ESV)