Do Something Different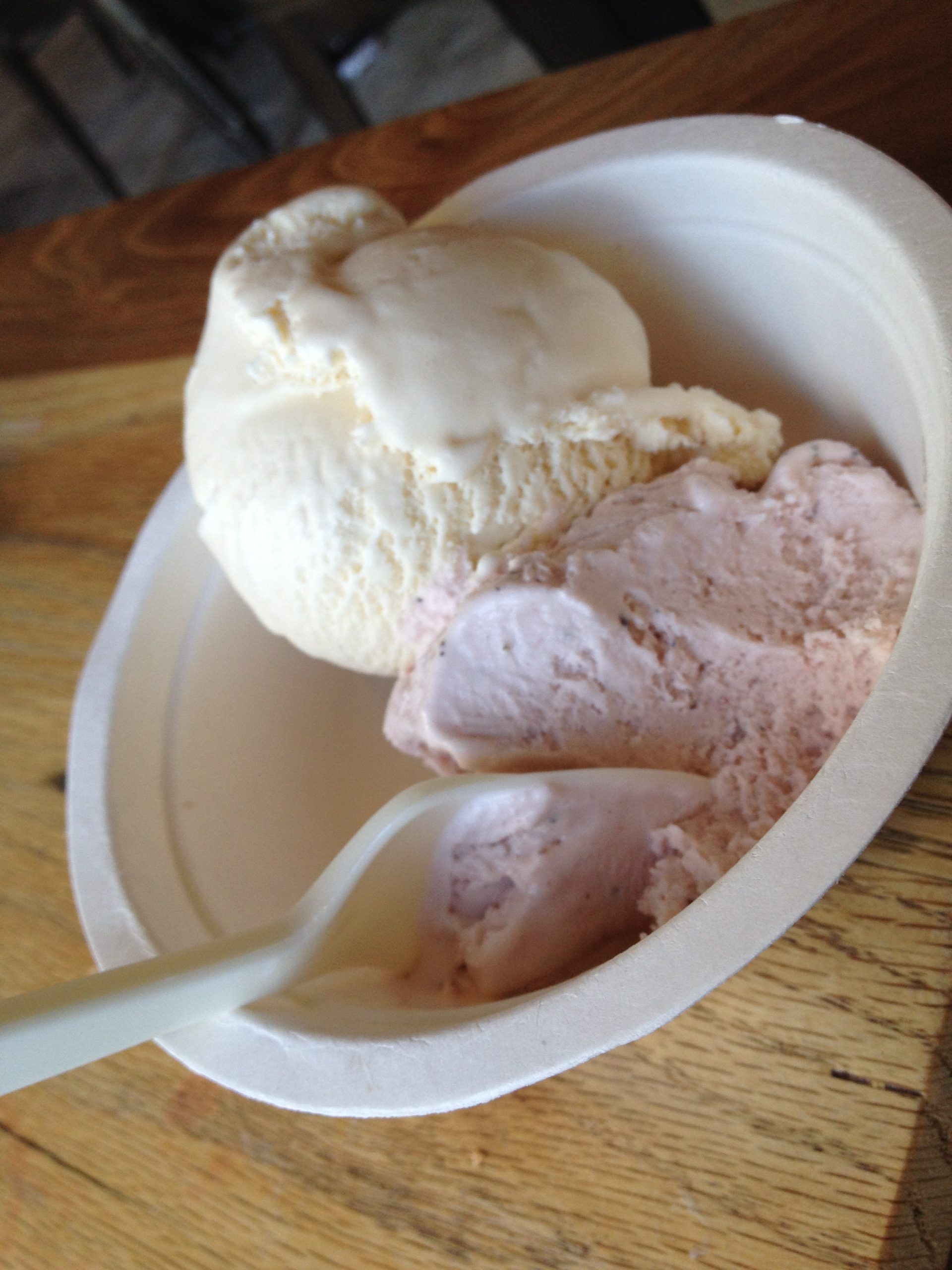 Yesterday was Father's Day, which means one thing in our family:
Ice cream for dinner.
Father's Day Ice Cream Dinner has become somewhat of an annual tradition, because (a) I'm the father and (b) I love ice cream and (c) I rarely win a dinner argument the other 364 days of the year.
But everybody in my family loves ice cream for dinner, and everybody in my family loves going to one of two local Durham ice cream joints: Locopops or The Parlour.
Locopops is on the inexpensive side. The Parlour…is not. You can drop five bucks on two scoops faster than you can say Espresso-Infused Whipped Cream. But you know what? I keep going back and gleefully handing over my money, because both of those shops are way different than my local 31 flavors.
Whether it's the pint of Vietnamese Coffee at Locopops or the just-tried-it-last-night-for-the-first-time Strawberry Black Pepper at The Parlour (don't love it till you've tried it), they just do it differently. They don't subscribe to the normal roster of "exotic" flavors like chocolate chip cookie dough or Moose Tracks. Nope. They're rockin' Blueberry Buttermilk, Fluffernutter, Mango Chile, Lime Lemongrass, and Corn (yes, as in the vegetable).
When you do things differently, people take notice.
It works the same way in the church. Granted, we should all be dealing in the same "product." There's no need to repackage the gospel into a newer and better flavor. You don't have to fancify it for different palates. The gospel has done pretty well for the last 2000 years, with or without the help of locally grown, pasture raised, antibiotic free ingredients.
But that may be the only place that we should draw the line on "newer and better." Some of our churches are extremely cutting edge for 1963. We're satisfied that we greet guests and sing songs the way we did back in our great-great grandparents' day. We don't want to change anything because we're comfortable, regardless of how that impacts the comfort of our guests.
But when we do it differently, people take notice. When we give thought to the guest experience, we position ourselves differently than a lot of churches our guests have visited. When we consider their needs greater than our own, we set ourselves apart from the same old flavors they expect.
I believe that the gospel is offensive, but nothing else should be. I want to see a new lineup of flavors roll out so that people far from Jesus can get closer to him.
How about it? What's your Strawberry Black Pepper on your menu? Comment below.