Thursday Three For All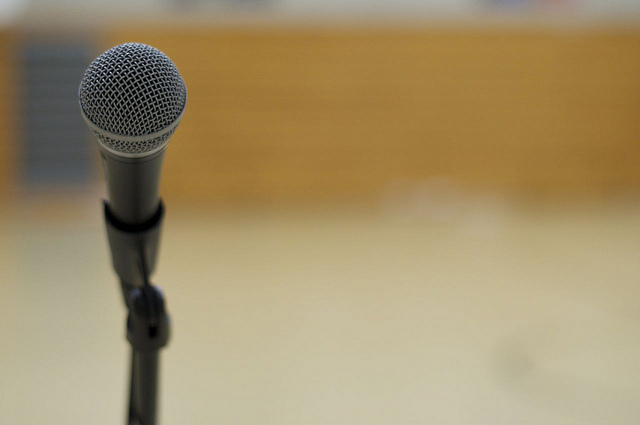 It's Thursday, kiddies: the day when I roll out a few things I've been reading over the past week. Three of 'em, to be exact. Enjoy. (Remember: click on the bold print to read the entire article.)
Why a Leader Often Needs to Be Mean. (via @shawnlovejoy) I was just having this convo yesterday with some friends. Shawn gives us some good counsel on the hills we should be willing to die on.
The Bible tells us in Proverbs 29:18 that "Where there is no vision, the people perish." In other words, where there is no vision, things dies and people die; maybe not physically, but in the Bible death is not physical. When Adam and Eve lost sight of God's vision for them in the garden, they died; not physically, but spiritually, relationally, and emotionally. That's how the Bible most often describes death.
Five Reasons Church Announcements Cause Problems. (via @thomrainer) As a former medium-sized church announcement guy, I have received more than my fair share of Post-It Notes on the way to the podium. Bless their hearts.
The churches that seem to be handling the verbal announcements best are actually doing them on a very limited basis. The leaders make sure the announcements are important to the entire congregation, and that they reflect clearly a major issue for the church. Other announcements go to the newsletter or to the web site.
Church Disappointed to Discover Man Speaking in Tongues is Actually Just Exchange Student. (via @thebabylonbee) If you're not following @thebabylonbee, you're doing the internet wrong.
SOMERSET, KY—The Church of the Prophetic Word was sorely disappointed to discover an individual believed to be speaking in tongues was actually just a Hungarian exchange student, sources confirmed Wednesday. Andor Caparthy, 18, originally of Budapest, Hungary, was reading the Word of God to himself in his own language at an afternoon service when he unwittingly sparked cries of "Hallelujah!" and "Fire! More fire!" from the congregation.