Thursday Three For All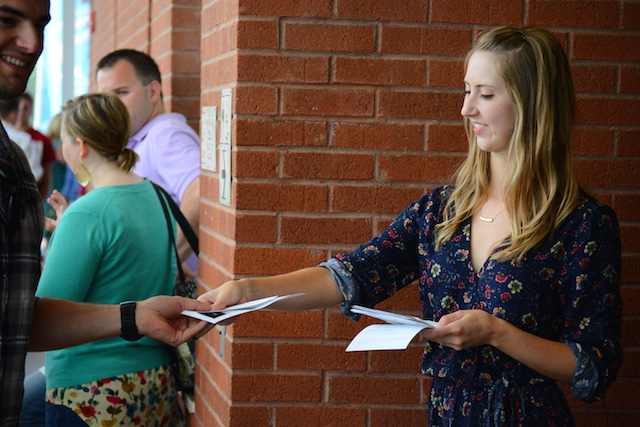 It's Thursday, kiddies: the day when I roll out a few things I've been reading over the past week. Three of 'em, to be exact. Enjoy. (Remember: click on the big bold print to read the entire article.)
(via @cathparks, HT @_MichaelKelley) I love this. 'nuff said.
When our gifts are unneeded or we go unrecognized for some God-given ability, often we decide we'll go somewhere else where we're "needed." We leave a church with a need for workers in every children's department because we just don't feel that we're being used there.

Ultimately, I think it comes down to this: Are we serving for the benefit of the Body or for our own self-fulfillment?

Love for Christ is accompanied by love for His Bride. My church family is just that-my family. I can't imagine saying to my husband, "I'm sorry, I just didn't change our son's diaper today because it really isn't my gifting, and I'm not sure if it would really use my talents well."
(via @leadershipfreak) An interesting balance – from a non-church source – to the first article above.
Service is repulsive to self-serving jerks, but self-service limits leaders.

The more you serve yourself, the more you expect others to serve you.

To servant leaders, serving is opportunity.
(via @laughingsquid) Some days are tough for Baby Gorilla.