Cornerstone Christian Church (Duncannon, Pennsylvania)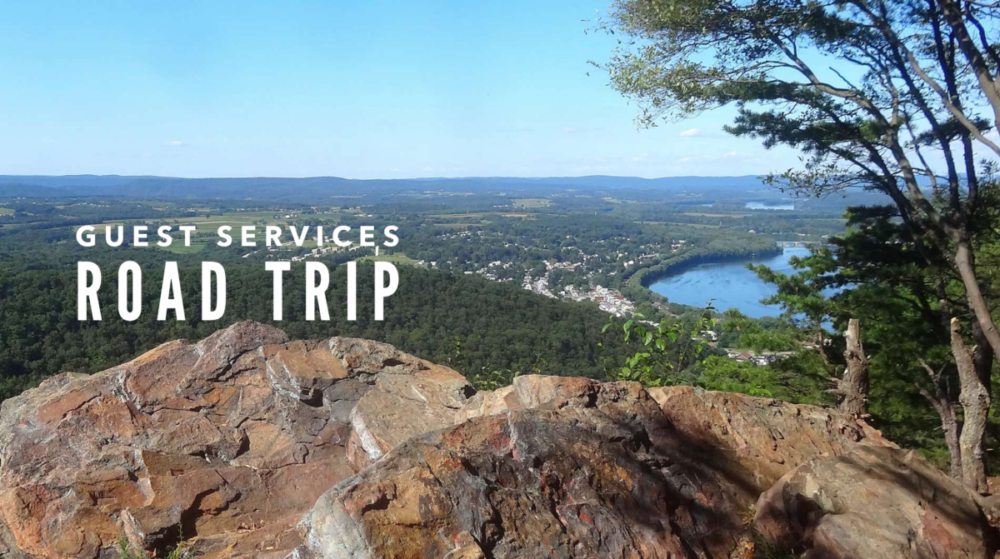 Each month, we revisit a series of posts called Guest Services Road Trip. We'll travel the country from the comforts of our couches, interviewing leaders who are in the trenches of ministry. Do you have an idea for GSRT destination? Have a leader I need to talk to? Want the inside scoop on churches that seem to be doing this hospitality thing really well? Let's talk.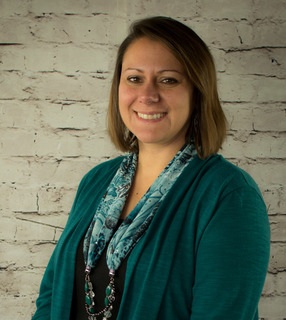 Megan Safko is the Administrative Director at Cornerstone Christian Church in Duncannon, PA, a church she has been a part of for the last decade. Cornerstone is a rural church located halfway between Pittsburgh and Philadelphia on the Appalachian Trail. A church with 400 people in weekly attendance, CCC seeks to love Jesus and see their community changed through that love.
Connect with Megan via Facebook.
What are the top three books you've read on the topic of guest services and/or volunteerism?
Be Our Guest (Theodore Kinni / Disney Institute), People Are the Mission (Danny Franks), Unwelcome (Jonathan Malm)
What does your training process look like for your First Impressions volunteers?
Initially a new volunteer will meet with myself or a team leader to their specific area (usher, greeter, etc) to talk about WHY we do what we do (vision) and HOW we do it (expectations and logistics). After that, our best trainers are those currently serving, so we will pair a new volunteer with a "mentor" to walk them through their responsibilities and model our expectations. On an ongoing basis, we hold quarterly trainings to cast vision, share ideas, create solutions to ongoing hurdles and prepare for new service elements or special services.
Talk about your assimilation process. What specific steps do you have to move someone from first time guest to follower of Jesus?
We collect information from guests via a physical connect card, a form accessible through our "Event" on the YouVersion bible app or a Plan Your Visit form on our website (and give them a gift along with information). We contact guests with an email that is based on a script, but we add personal elements based on their information or experience and invite them to join our Pastor (or another staff member if necessary or appropriate) for coffee or a meal. After that conversation, we encourage them to join a connect group or begin serving on a team. This step is largely determined by the outcome of the conversation.
If they turn down the coffee meeting, we follow up with them a second time to start the conversation regarding getting connected. Some of our connect groups are more laid back and meet monthly and are a great place for new attenders to meet other people and learn more about what we do.
What is a challenge you're currently facing on your First Impressions team?
Change. We have always been a friendly church and God has blessed us with many hospitable volunteers who naturally make people feel at home. However, as we have grown, we've learned that just being friendly isn't enough and we needed to expand on what we do and know and add processes, expectations and additional roles. Some volunteers have been more accepting of change than others, and some want to just keep doing what they are doing. Change takes time and for volunteers to excel, they need to be comfortable with what we are doing and what is asked of them. I have been casting vision continually and as a team, we have been learning from other churches and organizations that excel at guest services and customer service.
How do you define success on a weekend…either personally or professionally?
A win for Cornerstone is showing someone they are in a safe place where they are loved and they matter. But a win for me is also watching my team do what they do best and helping our guests feel comfortable – whether that is escorting them to their child's room and introducing them to their teacher, or waiting in the parking lot with an umbrella on a rainy day.
What is an idea you'd like to experiment with or implement over the next six months?
In the new year we want to start implementing multi-generational teams. Whether that is families serving together or an elementary student serving next to a senior adult, we want to give opportunities to children and students to serve God and explore their spiritual gifts as they develop skills and passions that will allow them to continue to serve in the First Impressions Ministries or other ministries when opportunities arise.
Disclaimer: FTC watchdogs want me to tell you that if you order a resource from a link on this page, I may receive a small affiliate commission from Amazon. If that bugs you, feel free to bypass my link and buy from a vendor of your choice. But still: buy it. I only promote items that have benefitted me and that I believe will benefit you.