City Church (Cleveland, Ohio)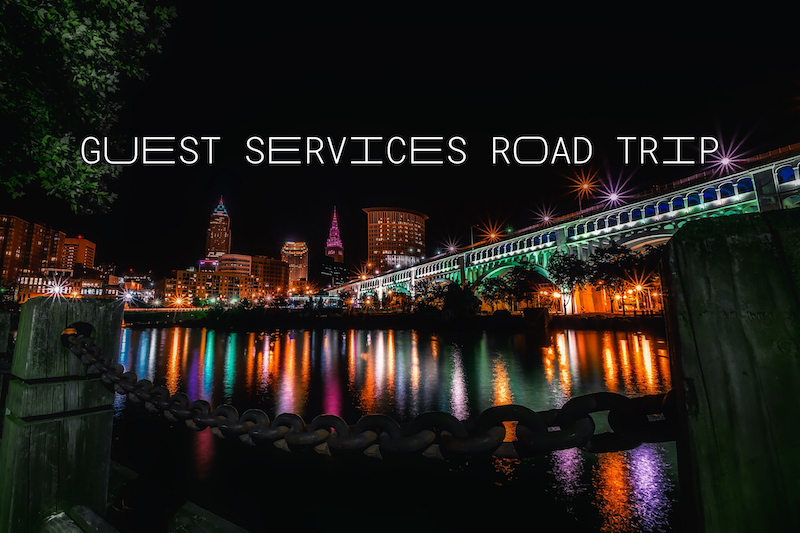 Each month, we revisit a series of posts called Guest Services Road Trip. We'll travel the country from the comforts of our couches, interviewing leaders who are in the trenches of ministry. Do you have an idea for GSRT destination? Have a leader I need to talk to? Want the inside scoop on churches that seem to be doing this hospitality thing really well? Let's talk.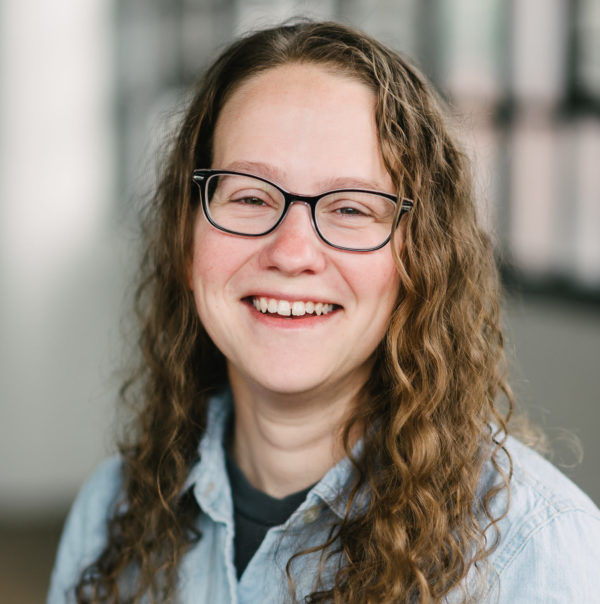 Heather Storey is the Director of Membership at City Church in Cleveland, Ohio. City Church has three services each weekend, with 400 people attending one of two campuses in the Cleveland area. Heather says that City Church's purpose is "to make Jesus famous. If we can't draw a direct line from what we're doing to the gospel, then we try not to do it."
Heather has been a part of City Church for the last six years. If this interview sparks further questions (and her innovative ideas definitely will!), feel free to get in touch with her via email.
What does your training process look like for your Hospitality Team volunteers?
Mostly non-existent. When someone is a new member of the church, they are added to the Hospitality Team. When someone is scheduled to serve, they get a reminder email the week of (which contains a pdf of the responsibilities of each role). They arrive early to service to get any information pertinent to that particular Sunday, receive their role assignment for that week, and pray for the service and those who will be attending.
How is your Hospitality Team structured? Do you ever release your volunteers to lead in other ministries?
For our Cleveland Heights location, our team is comprised of five team members, one Cafe person, and the Team Leader for each service. The Team Leader currently is one of our paid part-time interns at the church, and they are the leader for both services on a Sunday. The five roles include door greeters, handouts, Welcome Table Host, and Connect Table Host. This same team plus the cafe person serves communion during the service and collects the offering.
At our Ohio City location, the team consists of two door greeters, two Cafe workers, and a team leader. The Team Leader is also one of the part-time paid interns for the church. The door greeters are also the communion servers / offering counters.
Talk about your assimilation process. What specific steps do you have to move someone from first-time guest to follower of Jesus?
When someone is a first-time guest, we ask them to fill out a Connect Card. The only information we gather is name, email, phone number, and whether they are interested in becoming a Christian. If they check that they are interested in becoming a Christian, their card goes to a pastor who sets up a time to get coffee or meet and to hear their story. This is usually the first of several individual meetings.
We also have Q&A evenings for people considering Christianity to come and ask any question of a pastor that they want.
For everyone else who fills out a Connect Card, they will receive a phone call or a text from a staff member to say hello, offer to answer questions, and give them next steps towards a community group or our "Join the Mission" class.
We use Planning Center, and are absolutely blown away by that platform. We have a lot of workflows that we use to track people through the process.
Is guest services a "silo ministry" in your church? In other words, does your discipleship team, kids team, worship team, mission team, etc. view it as an essential part of "their" mission?
Our Kids teams understand that how they interact with the students and parents make a big difference on how the parents perceive the church.
Our music and tech teams tend to see guest services or hospitality as a separate thing because of some of the logistical requirements of their roles. However, we are changing some of this by using our musicians to pass out Bibles prior to the service to anyone who needs one.
One element that allows the whole church to buy in is that almost every member serves at least once a quarter as part of the Hospitality Team. It's a much less specialized role – though we have particularly noteworthy all-stars – and we get new members of the church into that role right away so they begin with a mentality of service.
What is one of your best practices / ministry hacks that you're especially happy with?
We have a very intentional "Everyone Serves Everywhere" mentality at our church. We do ask members to express their preferences, and we try to use people in strategic places where they are particularly interested or gifted.
Unless there is a legal or physical reason someone can't serve in a particular area, when people become members we say "their yes is on the table" and they serve in whatever way is asked of them to serve, even if it's not their first preference.
What is a challenge you're currently facing on your Hospitality Team?
With multiple locations, I cannot physically oversee every Hospitality Team that exists on Sundays. We used to have location pastors who would have a hodgepodge of responsibilities that would include the Hospitality Team, but it was rarely their sole focus. Now that we have interns leading in each location, it's made things run smoother.
What has been one of the biggest mistakes you've made in leading your team and/or implementing a guest services culture?
I think we have built a culture of the Hospitality Team being the collection of "others" who don't have the personality or skills to serve in other areas. It has been seen as the catch-all team, the default team, or even the reject team. Some of that is because everyone does serve on the hospitality team at some point in time, so yes, it is the "everyone" team; but it's also because we have less training and less felt responsibility in the role. And yet, when we do surveys after our Join the Mission classes, we see over and over again comments about the Hospitality Team being helpful or hurtful.
Having consistent leadership by placing interns over the team has helped us work away from that "reject" mentality, and communicating guest survey responses help them see what they are doing to make a difference in someone's experience of the church.
What is an idea you'd like to experiment with or implement over the next six months?
We want to accommodate a diverse background of ethnicities in our space, particularly those with a Spanish-speaking background. We have started having our communion servers serve communion in their first language. In setting up communion, we will communicate "Our servers will be saying to you 'This is the body and blood of Jesus, broken and shed for you.' in whatever language they first learned to speak."
We're also working through how to make our older generation more visible in the church on the East Side, as well. Each week we want an "over 50" team members scheduled to serve. Previously, this demographic only contained about four members. Now that we have about 30 people above the age of 50, we want to celebrate their presence in the church and visibly demonstrate the beauty of diversity in the gospel.