Musings on Working from Home (from a Guy Who Has Never Worked from Home)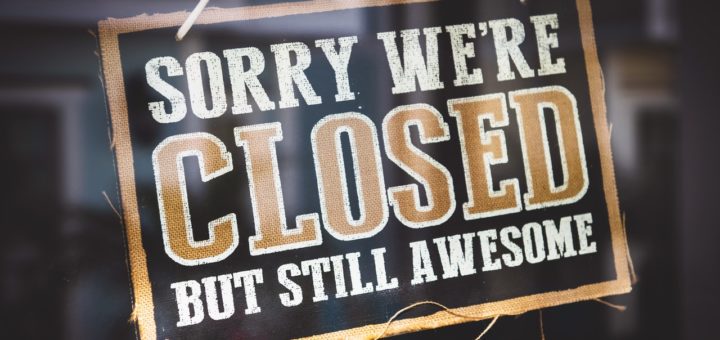 As you read this, I will officially be on day four of what is – for now – the new normal. A week ago today, our staff team was told that our offices would remain open during the coronavirus epidemic (hashtag stand firm), but we had the option to work from home. Fantastic! said I. I will work from not-at-home while everyone else works from home. I can go to the office and be by myself and blast The Mandalorian playlist on Spotify and not wear headphones and not be called out as a nerd. I can hold conference calls with me (i.e., talk to myself) and not be called out as a psychopath. I can get actual things done watch the tasks melt away from my checklist.
Three days later, a new mandate: the offices were shutting down. Working from home was no longer an option, but the option. And we had until end of day Monday to go to the office and get anything we needed to work from home "indefinitely."
Scratch that Mandalorian playlist. This mood just went full Hunger Games.
Since everyone has a hot take on coronaclosures, I think it's only responsible that I add mine. Because who would you rather trust to get your how-to-work-from-home information: a guy who has been in these trenches for half of a week or someone who's been doing this for years? I think the answer is obvious: you need a newbie to give you well-thought-out counsel, if by well-thought-out you mean making-this-up-as-we-go-along. (Plus, the post I wrote several weeks ago and scheduled for today seems a little poorly-timed. You can have my Danny Recommends post on iPad charging stations in a few weeks, after our weekend services resume and we get to charge our iPads again.)
"Get anything you need to work from home" means "Loot and pillage your desk," obvi. I started making my list on Sunday night, and added to it throughout the day Monday. By the time I arrived at the abandoned office mid-afternoon, I was on a mission to grab a veritable catalog of items that I don't even use when I'm at the office, but by golly they'd be necessary for a WFH furlough. I made the sensible choice, dear reader: I channeled my inner Steve Martin from The Jerk and took it all.
I'm a creature of habit and really really really like things to stay familiar. I have a dual-monitor setup on my desk, which I fought with myself about. I didn't need it. But I did. It wasn't necessary. But it was. I could make do with just my laptop. But I couldn't. And so of course I unplugged the whole shebang and loaded it up in my backseat. The side eye I got from my wife when I lumbered in the door told me that I should have listened to myself and left it at the office (or at least I think that's what the side eye told me; I couldn't actually see her over my super sweet dual monitor setup).
Why are more people not mortally wounded when making a Zoom call? I spent far too long on Monday night prepping for a Tuesday morning conference call that wasn't supposed to be a conference call. My dual monitor couldn't save me in this situation. Zoom calls call for a quiet room, and the only quiet room was on the opposite end of the house where my dual monitors and my nine year old were not. Zoom also calls for your camera not to look up at your head, which makes you look like you're 95% chin, which is a challenge for a guy who already has a significant underbite. So I stacked end tables which were never meant to be stacked and balanced my laptop on top of it and willed myself to not actually touch the end table / laptop combo when it was set up or get close to it or breathe in its general direction lest the whole thing come tumbling down and kill me in the process.
All Zoom call backgrounds look like you're in a spare bedroom. Because you are. Stop trying to dress it up. We know your one hope is that you don't become this guy. Just apologize for the bright yellow spare flair pillows and the you-got-that-wall-art-from-Costco-didn't-you paintings and get on with the call.
I'm in a stupid lot of meetings. Now that we don't get to grab a flex room and have a meeting any ol' time we want to, I recognize just how many meetings I have. Our team meets over a lot of stuff. Sometimes we meet to plan a meeting. Other times we meet to debrief meetings. When I don't have meetings filling up my calendar, I can either (a) do actual work or (b) wrap up the day early. And when I do have meetings (hello, Zoom call in the spare bedroom), I find out I actually enjoy them a lot more. (And also you can't fake paying attention in a Zoom call, because that camera is so close to your face and huge chin.)
I'm concerned about quarantine math. A few days ago our government leaders recommended no gathering over 100 people. Then it was 50. Now it is 10. On the flip side, before pandemic snacking began I was the size of one person. Now I'm roughly 1.5 people. If this keeps up, I'm going to have to lose a leg to legally gather with myself.
I will be okay if we leave certain words and phrases in quarantine. Like social distancing. And abundance of caution. And China virus. And new normal. I've used most of these (except China virus) and I'm as sick of hearing myself say them as I am hearing others say them. Let's flatten this curve.
There are some serious things that this current season is bringing, as well. I worry about friends who are already feeling the effects of closures. I worry about those who don't have a great support system in place. I worry that I'm going to spend so much time encouraging my team to check in on their volunteers that I fail to check in on my team. I worry that there are key people I ought to be checking in on that will fall off of my radar, and I wonder if they are on anyone's radar. I worry that I will not make the most of this time, just using it to catch up on projects and not – as my pastor says – running to meet the crisis head on, and taking the gospel with me.
How are you managing the work from home new normal (ahem)? Comment below. Or let's set up a Zoom call. I'll fluff the spare flair pillows so the background looks nice.
---