Long Hollow Church (Hendersonville, Tennessee)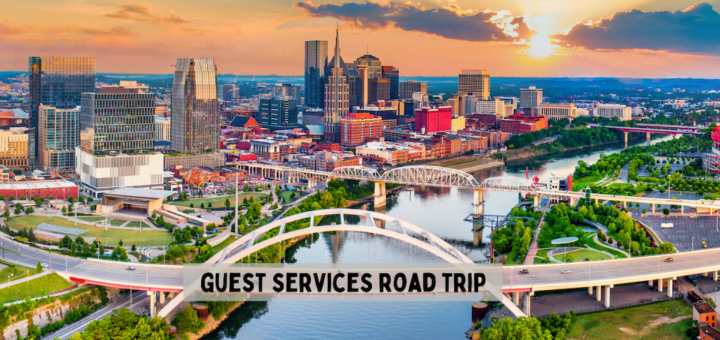 Each month, we revisit a series of posts called Guest Services Road Trip. We'll travel the country from the comforts of our couches, interviewing leaders who are in the trenches of ministry. Do you have an idea for GSRT destination? Have a leader I need to talk to? Want the inside scoop on churches that seem to be doing this hospitality thing really well? Let's talk.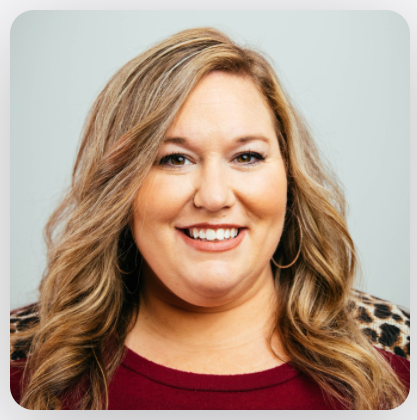 Amanda Keeler is the Connections Minister at Long Hollow Church in Hendersonville, Tennessee, a suburb of Nashville. Long Hollow is a church of 4,000, meeting each weekend in two locations plus a thriving online presence. You may have seen Long Hollow in the news recently, as they have witnessed hundreds of baptisms in just a few months. People have relocated to Hendersonville just to be a part of the movement there.
Amanda has served at Long Hollow since May 2016, originally overseeing LH Kids. She moved into her current role just a few months ago. You can find Amanda on Instagram or connect with her via email.
What are the top three books you've read on the topic of guest services and/or volunteer culture?
Fusion (Nelson Searcy), Designed to Lead (Eric Geiger and Kevin Peck), People Are the Mission (Danny Franks)
What does your training process look like for your guest services volunteers?
Training volunteers is something I am extremely passionate about. It's important to have good communication, a great plan, and an ongoing day of training.
When someone first says they are interested in serving, I meet with them face-to-face as much as possible, but via Zoom or phone if necessary. I want to hear their heart, get to know them, and find out what fuels them. Then, I think about which role would fit their passion. If there's not a role that we have that fits their gifting, I go to the drawing board with God – praying, dreaming, and thinking through things our church needs. God didn't bring this person to our ministry by accident; He's giving us a new possibility to achieve a plan that He has for us.
After that step, our Guest Services Specialist Katie Locke reaches out to them. They receive a training video for the serving area, a volunteer application, and sets up a profile on our scheduler program (The Rock). Katie will send the volunteer a scheduling reminder (one week prior) and I will call and check on them (one day before) for any last minute questions.
When we meet up with the volunteer on Sunday morning, we have a volunteer coach in their area they will shadow for the day. This coach is a crucial part of our process – we look for people who are great communicators, love their serving roles, are dependable, are in either a life group or a discipleship group, and love the Lord and their church. (By choosing a high capacity volunteer / coach, we aren't just making sure the new vol is having a great experience, we are also building our leadership team within our team.)
After the onboarded volunteer serves with us, we follow up with a thank you card and a phone call to find out about their experience and answer any questions they might have. We also offer monthly training spotlights and two yearly large trainings where we can bring the whole team together.
Talk about your assimilation process. What specific steps do you have to move someone from first-time guest to follower of Jesus?
Our assimilation process is called Starting Point. It's a four-part experience where guests discover what it means to encounter Jesus in a tangible way, how to grow with others in meaningful relationships, how to discover purpose and gifts, and opportunities to make a difference in our community and around the world.
Starting Point is available in person and on demand. After each session of Starting Point the user will answer a couple of questions to let us know how we can help them take their next step on their discipleship journey. Once they fill out the question, that starts a work flow in our Rock system and sends their info directly to the ministry team that can help them. We are currently working on some ways to automate the system a little bit as well.
Our entire church is on board with Starting Point – it's our universal, very clear next step for everyone. If anyone wants to serve, get in a life group or support group, become a member…Starting Point is the place for them. One of the benefits of our process is that guests don't have to go through every step to take an action step in their journey. For example: maybe the guest is first looking for community, then week two of Starting Point is for them. Later, they may want to serve or find out how to make a difference in their community. They can jump back in at any time and learn how to take those steps.
What has been one of the biggest mistakes you've made in leading your team and/or implementing a guest services culture?
I'm an 8 on the Enneagram (doer, a dreamer, an achiever, and goal driven). I like to dream about an idea and get there as quickly as we can as a team. Moving too quickly – which I've done in the past – creates chaos, lacks clarity, and is the fastest way to frustrate my team, my volunteers, and create burn out.
What I've learned is to set one obtainable goal in a season of time, and keep that goal in front of our team by doing these three things:
Defining reality: realizing where we are as a ministry and that our goal isn't going to happen overnight.
Determining a destination: mapping out a destination timeline of our vision in a staircase model, and celebrating the wins along the way.
Developing a plan: how we are going to get to our destination.
Vick Green is our Adult Ministry Pastor. I like to call him a Framework Building Genius. He taught me this staircase model, and it looks just like it sounds. This process really helps us build a framework around a dream, pursue it with clarity, get everyone onboard, and make sure we don't burn out in the process.
What is an idea you'd like to experiment with or implement over the next six months?
Over the next six months our team is going to be working on how to track when our first-time guests come back for their second time. We know and value the importance of the first timer, but our goal is to get them back!
---
---
Disclaimer: FTC watchdogs want me to tell you that if you order a resource from a link on this page, I may receive a small affiliate commission from Amazon. If that bugs you, feel free to bypass my link and buy from a vendor of your choice. But still: buy it. I only promote items that have benefitted me and that I believe will benefit you.