Easter at Walnut Creek: a Look Back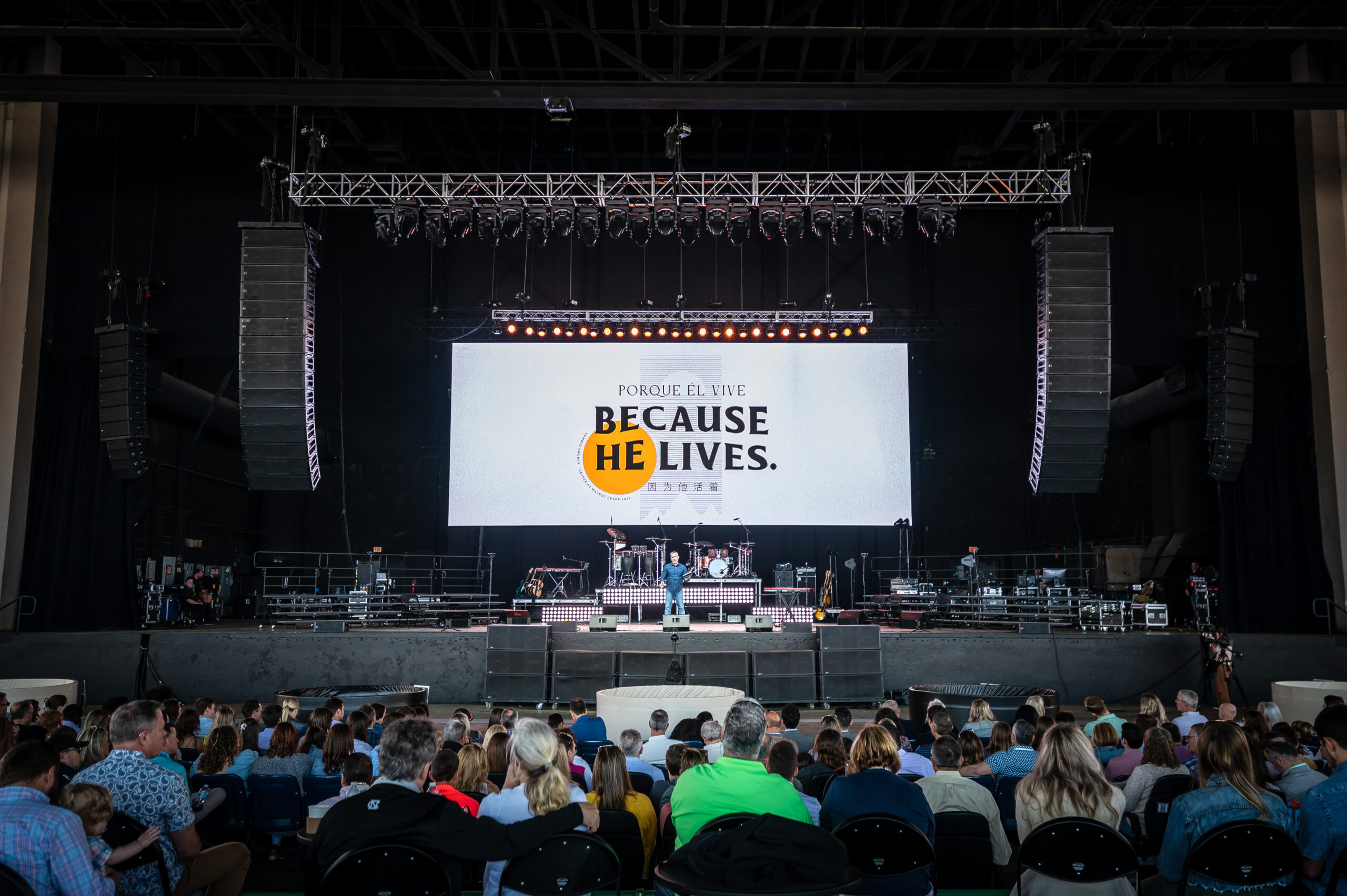 All of our lives are marked by watershed moments: those days, seasons, or seconds that serve as a crystal-clear marker of God's faithfulness.
Easter at Walnut Creek was one of those moments for me. From the beginning, it was a way-too-big challenge crammed into a way-too-tight timeframe with way-too-many other things on the calendar.
But God.
It's not pastor-speak to tell you that our team had a very specific list of things we were asking God for, and we saw him answer each one:
A lifting of the venue's vaccination requirements, so we wouldn't have to set up testing clinics all around the Triangle for three days prior? Check.
An abundance of volunteers to pull off the hundreds and hundreds of spots we needed to fill? Check.
The ability to stop and celebrate the resurrection for ourselves, and not simply "put on an event" so that others could celebrate? Check.
The multiplication of time in the weeks leading up to the event, creating space and energy for things we just didn't have the time for? Check.
No rain / no cold? Check. (And God threw in pretty perfect weather just to show off.)
That whole list doesn't even include the 200+ who took a step towards a relationship with Jesus. But check, check, and check.
In the end, we saw 15,963 in attendance, 241 who came forward to have a baptism conversation, 193 who went on to be baptized, and 1,170 volunteers to used their God-given gifts to pull it off.
I've said it a hundred times, and by God's grace I hope to say it at least a hundred more: I love what I do, and I love the team I get to do it with.
Enjoy some snapshots of the day, and rejoice in God's faithfulness: