How Smaller Churches Struggle with Hospitality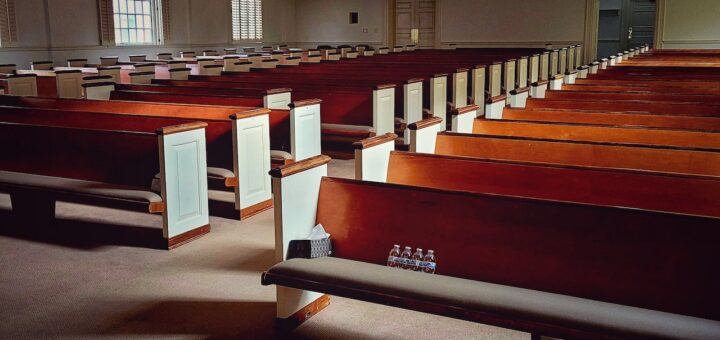 We're continuing our "Small Church" series, which looks at guest services through the lens of the smaller congregation: those with 150 or fewer people in attendance each week. You can see the first post in the series here.
---
Small-church hospitality shouldn't be that hard.
After all, in a smaller church, everyone knows everyone…at least by their face. So when a new face shows up, it should be relatively easy to spot the newcomer and respond appropriately. Right?
If you're in a small church, you know the answer to that. There are unique struggles that come with guest services in a smaller congregation, and it's not as easy as simply "keeping an eye out for the newcomer."
There are at least five myths that befuddle smaller churches when it comes to hospitality. And unless you're aware of these myths, you can't tackle them head on and fix them for the sake of your guests.
Myth #1: "We're just so friendly."
Those four words will kill your guest services ethos before it gets off the ground. You may indeed be incredibly friendly. After all, you can plainly see people shaking hands or hugging necks or laughing at an inside joke every Sunday. But "We're just so friendly" typically means friendly to each other. There is a massive gap between friendly and intentional, and we have to bridge that gap if we're going to help outsiders become insiders.
[related post: Friendly, But Not Intentional]
Myth #2: Everyone is a greeter.
I get it. We want every single person to be a part of making every single person feel welcome. But as the adage goes, everyone's job is no one's job. And that's doubly true of guest services.
Years ago, one of our staff members was sent out to plant a church in Colorado. He'd been a part of our Guest Services team here (as had many of his core team), so that congregation knew guest services DNA six ways from Sunday.
I was with him about a year after the launch, and he told me that when they were at 49 people or lower in attendance each Sunday, hospitality really was everyone's job. Then he added: "But you know, as soon as we hit 50 in attendance, the strangest thing happened. Instead of walking across the room to greet the new person, our people started looking across the room to figure out who would greet the new person."
(By the way, there is some truth to this myth. We can't just think of hospitality as a team, but as a culture. We'll come back to this later in the series.)
Myth #3: We can be all things to all people.
When a new person comes to your church, it's easy to fall victim to the "we can do that" mindset. They have teenagers? We can figure out something for your 14 year old (even though we haven't had 14 year olds in years). They have an infant? We can flip on the light in the abandoned church nursery, wipe the cobwebs out of the crib, and get to work. They feel called to start a ministry to left-handed foresters in Equatorial Guinea? We can start a committee to explore that possibility.
We have to face the facts that smaller churches equal smaller resources. (And even in a massive church, there's only so much we can do.)
So don't promise the moon. In fact, if someone is asking about (or pressing you for) something you don't offer, be honest about that. Don't bait and switch them in the hopes of keeping them.
Myth #4: They know it (or they'll figure it out).
"They know where to park." "They know what to do with their kids." "They know that we always stand up for scripture reading."
And there are hundreds of others: they know that we want them back or what we believe or how long the service lasts or what baptism is or how to become believers or how to read their Bible or what kind of Bible to buy.
No. No they don't. They don't know your insider language because they're not an insider. And when we develop the curse of knowledge (thanks to Chip and Dan Heath for that term), we assume that people know the things we know. They don't. They're new.
[related post: 10 Ways Your "Curse of Knowledge" is Impacting Your Guests]
Myth #5: They'll be back.
Let's say that we manage to disbelieve the first four myths. When a guest shows up, we're actually intentional, we actually have a team to take care of them, we underpromise and overdeliver, and we help answer the questions they verbalize and those they don't.
We still can't rest on our laurels. A guest rarely goes full Terminator at the end of their visit. As my long-time friend Mike Waddey – a pastor of a smaller church in west Tennessee – says, "We shake hands with visitors but fall short of making them our guests. We rarely follow up on our howdy."
Just as we have to be intentional in the way we say hello, we have to be intentional in the way we say goodbye. And if that goodbye doesn't include some overture to see you later, they may never return.
In the next posts in this series, we're going to revisit these five myths, and tackle how we overcome them to improve our guest services mindset.
---
Do you have an idea or question for the Smaller Church series? Reach out to me directly or comment below.
---