Think Small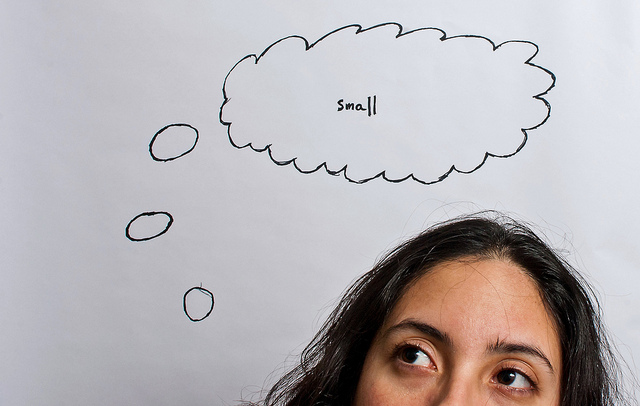 Sometimes, we think too big:
Big plans. Big dreams. Big ideas.
We whip out our annual planners, formulate our spreadsheets, calculate our budgets, and recruit our team. We catch a huge vision and run with it…we're going to create the best event ever…the most life-changing program…the most incredible new initiative we've ever undertaken.
But every once in a while, maybe it's better to think small:
Small tweaks. Small improvements. Small changes.
Maybe we decide to wake up ten minutes early to spend more time in prayer. Perhaps we take time to write one note a week to encourage someone. It could be that we toss our pocket change in a jar and surprise the neighborhood kids with milkshakes once a month.
Thinking small won't take us far in the grand scheme of things. We need long-range planning and big ideas and huge vision.
But in the everyday humdrum of life, thinking small may take us farther than we've ever been. Farther in relationships. Farther in generosity. Farther in spiritual growth.
Where do you need to think small today?